27 Nov 2013 12:46 AM

Popular

Comments

Profile
Tags:
apple
,
downloads
,
Google
,
ecommerce
,
Affino
,
Amazon
,
Mobile Commerce
,
Product Placement
,
Affino 7
,
website revenue streams
,
Store Credits
,
Affino Social Commerce Solution
,
Maximising Revenue
,
Total Monetization
,
Customer Journey
,
Online Presence
,
Derive Revenues Online
,
Make money through site
,
Make money online
,
Online Revenue Streams
,
Digital Commerce
,
Online Funding Platform
,
Online Services Platform
,
Advertising Online
,
Online Sponsorship
,
Charging for content
,
On-demand services
,
Online Membership
,
Uploads
,
Content Subscription
,
Content Syndication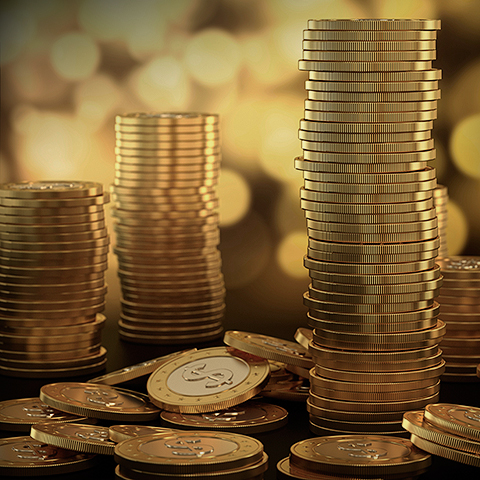 Many people don't realise quite how many ways you can have to derive revenues through your online presence. In this article we focus on generating revenues from and through a website and its associated online activities. There are other ancillary monetizing streams like App creation and merchandising, but these typically require additional resources and expertise so they are omitted on this occasion.
We always encourage our solution customers to consider their own consumers' onsite journeys. Obviously you have several different types of consumer: Suspect > Prospect > Customer > Regular > Advocate - and each will use the website in their own different variety of ways. Early stage consumers are more interested in prospecting, research and validation, whilst latter stage consumers require their own voice and a dialogue / input with the site owners and other site members.
It's fascinating to see how Amazon, Apple and Google have evolved their offerings and ramped up their customer bases. If we take Amazon as an example - with its gradual evolution from hard copy to digital formats (eBooks, Music & Video) and the creation of devices (Kindle) to consume those services. Apple and Google have always been digital players so their evolution was much more straight-lined. Although each has come from the opposite side of the spectrum - Apple moving from digital devices (computers initially) into digital services, whilst Google evolved the other way round - from services into devices. All three companies though are highly proficient at monetizing different touchpoints and activity centres.
All website owners should be tuned into a similar mindset - if you are a solid products player, you need to evolve digital offerings as the marketplace is becoming more and more 'mobile-oriented'. As a digital services provider - which category all websites fall into now, you cannot get away from focusing on the mobile devices with which consumers will increasingly consume your products and services.
Most people think of monetizing in terms of either straightforward ecommerce or advertising sponsorship. There are however many more ways to accrue revenues if you have the correct type of website platform. Here are some of the key examples:
Charge for site / area access / membership - e.g. access to
...

2 comments
|
permalink
|
email this
|

|





26 Nov 2013 3:09 PM

Popular

Comments

Profile
Tags:
workflow
,
Website Management
,
Comrz
,
social commerce
,
Affino
,
campaigns
,
application bar
,
Affino 7
,
Campaign Management
,
Empowerment
,
Social CRM
,
Affino Design Centre
,
Affino Social Commerce Solution
,
Maximising Revenue
,
Speed of Response
,
Affino Structure
,
End User Empowerment
,
Website Control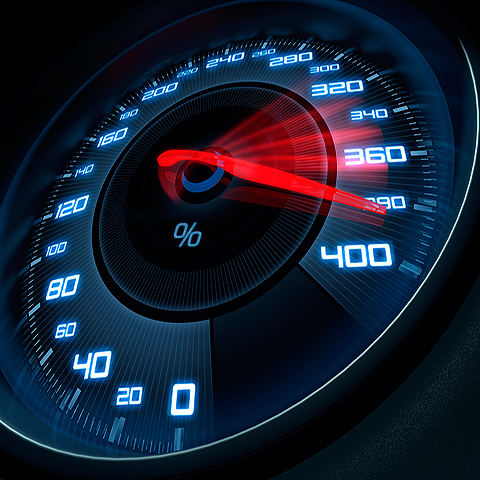 How quickly you can react to market forces is usually the dividing line between success and failure. Every opportunity is fleeting, and rarely are you the only one competing for said opportunity. In marketing, first mover advantage is often the key to seizing the deal. How much you can do in-house at but a moment's notice is therefore crucial for your success rate.
If you have read 'Maxmising Revenue #1' - you will know that Gill & Macmillan attribute the ability to create new targeted sites on new domains at will, as a significant cornerstone of their recent success. For BIBA Medical, the ability to take charge and make swift changes has been key to their online growth, as Web Manager David Reekie notes: "The best thing about running BIBA Medical on Affino is that I have total hands-on control over every aspect of our business on the Internet".
When you read the two recently published Case Studies (BIBA Medical and Irish Books Direct), you will see the importance the Web Managers place on being able to do everything themselves. In a forthcoming case study from Human Kinetics, they talk about the significant challenges their web development team faced when running their sites prior to Affino. Every single change, new promotion or campaign had to go through the development team - the support burden was getting to a point of unsustainability. Post Affino transition, Human Kinetics now have category editors empowered through workflows, and marketing personnel who can trigger their own campaigns without needing to bother development. Development can now focus on innovating and delivering a better service with Affino.
'Empowerment' has always been one of Affino's core values - the ability of small teams of individuals to take control over vast Affino portals. Affino's Empowerment is best explained by the 10 following benefits:
Use Affino's 'Design Centre' to build, change and evolve page / site look-and-feel at will
Deploy radical changes to site structure using 'Structure Copy' and 'Restructure'
Use Application Bar and Live Edit to edit Structure, Content and Design on the screen and instantaneously
Use Topic Lists and Granular Keyword assignment for smart Site Taxonomies and Organic SEO
Use Affino's Social CRM to get indepth, instant
...

1 comment
|
permalink
|
email this
|

|





18 Nov 2013 8:51 PM

Popular

Comments

Profile
Tags:
Keywords
,
Comrz
,
taxonomy
,
Affino
,
John Lewis
,
Argos
,
Affino 7
,
Affino Social Commerce Solution
,
Maximising Revenue
,
Christmas Gifts
,
Christmas Taxonomy
,
Christmas Recommendations
,
Argos Gift Guide
,
John Lewis Christmas
,
Christmas Topics
,
Topic Assignment
,
Christmas Keywords
,
Keyword Assignment
,
Christmas Retail
,
Christmas Internet Retail
,
Christmas Online Retail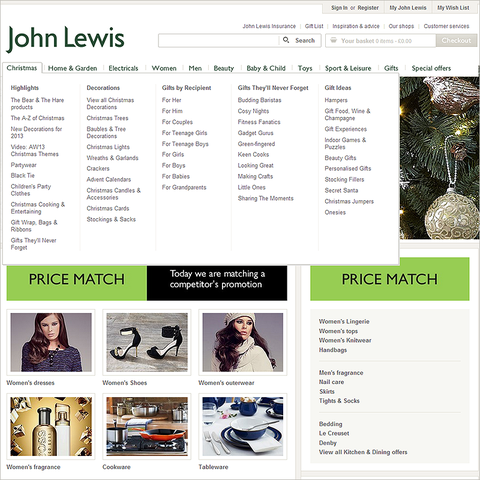 Christmas is a scary time of year for many shoppers as they have to buy gifts for the extended family - some members of which they don't know particularly well. Even though it's customary to ask recipients what they would like to receive, there is still usually a plethora of vague messages which leave a heavy burden on the shopper.

There are two ways to help out such shoppers, and usually two quite different types of shoppers actually. The first way is to set up manual recommendations - in terms of simple Bestsellers Lists or Recommended Gifts within fixed themes. I know some of my family members who shop this way - i.e. what's the most popular within a category. It's also the lazy way out for both retailers and shoppers alike, and often a surefire way to give someone something they may have already. For Retailers though it is a quick and easy fix, as you can usually create recommended product selections by simply assigning existing products and multi-displaying them into new seasonal categories.

The second route is one in which John Lewis in particular has always excelled at - which is in making recommendations to shoppers based on specified input criteria. If you view the Toys sections of their site for instance, you get to filter by Age, Brand, Character, Type, Boys' Toys and Girls' Toys. This is never more important than at Christmas when so many shoppers are venturing out into unknown territory. Most shoppers do care also about what they are giving and would like to be in a position to make the best choices.

The way John Lewis and our own Affino Social Commerce Solution achieve these kinds of recommendations is via careful Topics Assignment, such that every product available on site is assigned defining Topics - gender, age, occasion, theme etc. This allows shoppers to filter products / gifts on precise criteria. Moreover the topics can be used to create 'Topic Landing Pages' where all products in the same category can be grouped and displayed together for increased impact.

Smaller retailers can compete with the likes of John Lewis by applying their Topics criteria more finely, and more creatively - by using personal knowledge to highlight specific categories of products which are not specified in such a way on other retail sites. If there is a big Christmas movie for

...

Add Comments
|
permalink
|
email this
|

|





07 Nov 2013 1:30 PM

Popular

Comments

Profile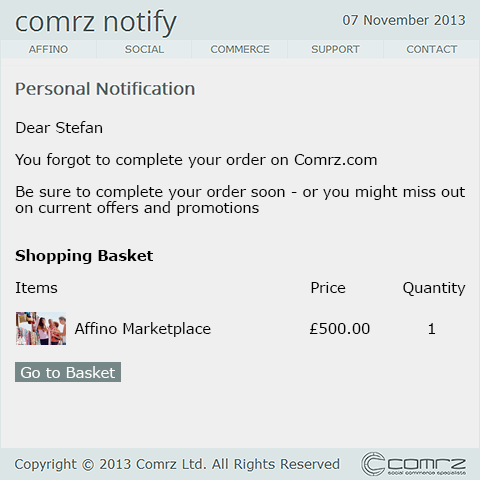 This post was prompted by an email we received last week stating - "How much do you lose to cart abandonment?" - from a certain something company offering a very specific solution for spotting, analysing and dealing with abandoned shopping carts. This highlights two very different approaches to eCommerce sites in general - most of the sites out there are what we would determine fragmented 'bolt-ons' - i.e. a core eCommerce / checkout system with lots of 3rd party integrations - difficult to set-up, manage or evolve. The Affino Social Commerce Solution is a much more holistic approach, as all the essential tools and utilities are included and built into the very core of the system.
Most people don't realise quite how much is available on-tap in Affino, so here follow some of the less obvious included elements - which very much sit within the areas of Sales and Marketing Automation and Social Utilities, all of these of course help with maximising revenues, improving customer retention and generating repeat sales:
Abandoned Cart Notifications
This is simply one of the many triggers within Affino's Messaging solution - others include: Purchase, Login, Birthday and Conversion Event - all despatched fully automatically to incentivise customers
Conversion Events
Part of Affino's Customer Ladder solution, there are currently 42 trigger types with subsets, including: Cancelled Purchase, Friend Bought from Invite, Item added to Basket, Item added to Wishlist and of course Purchase - these can auto-despatch a variety of messages, or trigger coupons, discounts, store credits or other rewards
Lead Generation
You can assign any Conversion Event to a Lead Generation Profile, which logs resultant leads and sends notifications to the appointed Leads Manager/s
Product Subscriptions
Another essential Conversion Event utility, where any conversion even can trigger a content subscription - such that customers get notification whenever a new product is added to a specified category
Recommendations
Based on topics assignment and registered user preferences / likes, Affino recommends content, media, products, contacts and events - so customers get more of what they like - and so do you
Active Shopping Basket Management
Track and manage active Shopping Baskets - help customers through

...

3 comments
|
permalink
|
email this
|

|





07 Nov 2013 1:13 PM

Popular

Comments

Profile
Tags:
internet retail
,
online retail
,
Comrz
,
ecommerce
,
social commerce
,
Affino
,
PayPal
,
Internet Shopping
,
Affino 7
,
Affino Social Commerce Solution
,
Maximising Revenue
,
Abandoned Shopping Basket
,
Abandoned Shopping Cart
,
Shopping Basket Abandonment
,
Econsultancy
,
Experian
,
TolunaQuick
,
Delivery Prices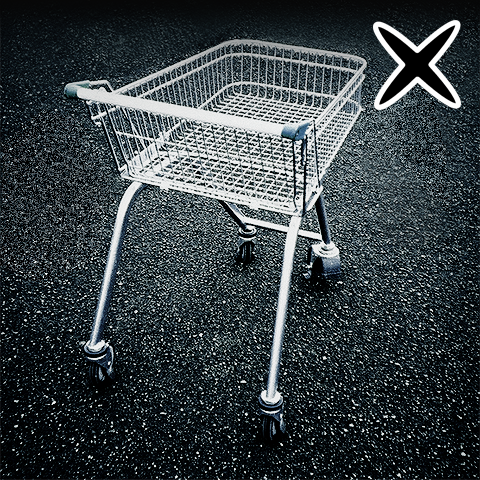 An interesting piece on Econsultancy indicates the key reasons for Shopping Basket abandonment, which Experian estimates is costing UK retailers £1bn+ each year. In an online survey conducted by Econsultancy and TolunaQuick, 44% of customers indicated that they had abandoned a purchase, and cited high delivery charges as the key reason.
Results and key questions as follows:
After adding items to your basket, what would make you abandon your purchase?
77% - High delivery charges
55% - Technical problems
49% - Prices too high
26% - Needing to register before buying
Once you are in the checkout process, what would deter you from completing the purchase?
71% - Hidden charges
58% - Concerns about payment security
44% - Technical problems or slow loading pages
37% - The process takes too long
33% - Lack of contact details
26% - Difficulty filling in forms
23% - Security features such as Verified by Visa or MasterCard SecureCode
How to combat the key causes of Shopping Basket Abandonment
No surprises! Be upfront and transparent about all charges
Always try to give at least 2 delivery options, e.g. cheaper normal post and more expensive express courier
Always try to give at least 2 payment options, e.g. PayPal and Credit Cards
Have an SSL Certificate on Checkout, Registration and Login - most shoppers will be reassured by HTTPS designation in browser
Belong to a relevant retail association - e.g.ABTA or Internet Shopping is Safe
Sign up to Trustpilot for unbiased customer reviews
Use a Single Page Checkout - everything simply laid out on a single screen means faster and easier checkout
Allow shoppers to buy with PayPal - without needing to register or logon
Ensure business address is clearly visible - shoppers are far happier doing business with someone they can place geographically
Have a named customer service representative with picture and contact details on site - shoppers are even happier doing business with someone they can put a face to
Our Social Commerce Solution Affino has been engineered to tackle all the key points indicated above - Contact our Business Development Director Marcus Svensson on maxrevenue@comrz.com for further insights on Affino's revenue generating abilities.

...

2 comments
|
permalink
|
email this
|

|





01 Nov 2013 1:47 PM

Popular

Comments

Profile
Tags:
internet retail
,
online retail
,
Comrz
,
ecommerce
,
Affino
,
Zone
,
Affino 7
,
Gill & Macmillan
,
Affino Social Commerce Solution
,
Gill & Macmillan Education
,
Gill & Macmillan Books
,
eTest
,
eTest.ie
,
More Success
,
Sounds Good Phonics
,
Multi-domain
,
Multi-domain Delivery
,
Gill & Macmillan Fireworks
,
Affino Zone
,
Multiple Stores
,
Maximising Revenue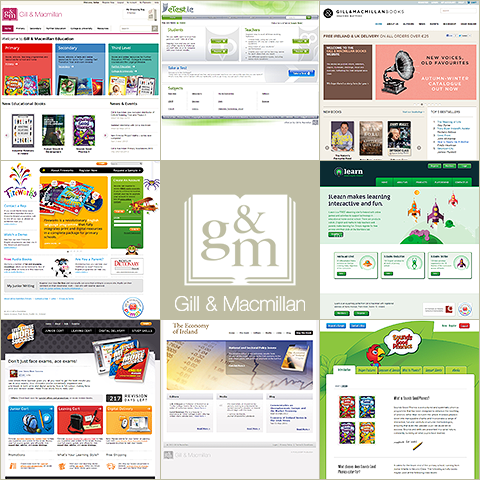 We were somewhat surprised to find that the majority of eCommerce platforms cannot easily be set up or extended for Multi-domain Delivery. By this I mean the ability to target different market segments - whether geographic or other specialisation, by adjusting settings on the same site licence.

The Affino Social Commerce Solution offers just such an ability out-of-the-box; we call it a 'Zone'. You can set up numerous Zones on your Affino site licence - all with different URLs or domain subsets and all with unique design and content. Affino further has built-in tools like 'Structure Copy', 'Restructure' and 'Design Smart Copy' to make it easier for you to adapt existing content, structure and look-and-feel - to create new targeted derivations.

In this way you can create the absolute optimal experience for each of your key target audiences, without any need for compromise. All retailers agree that you get the best results when you are able to provide each customer segment with their own optimised, dedicated retail environment.

When Gill & Macmillan first deployed Affino, they used their site licence for a single site - their eLearning platfrom eTest.ie. The various Gill and Macmillan sites were spread across several different systems, which meant no resource / content sharing and a much larger management overhead for the admin team. The last few years have seen Gill & Macmillan implement a program whereby all the key sites now run on the same Affino licence; these include:
"At Gill & Macmillan, we have many different parts to our business, so it is essential for us to be able to run multiple stores effectively. Affino allows us to easily set up new stores which we can segregate and tailor exactly to our customers' needs"
Stuart Bannon, Webmaster, Gill & Macmillan

Affino Multi-domain delivery can best be defined by the 5 following benefits:
Higher Conversion Rates
Improved Customer Satisfaction
Easier Discoverability
More Relevant SEO
More Effective Targeting
Contact our Business Development

...

3 comments
|
permalink
|
email this
|

|





27 Oct 2013 6:35 PM

Popular

Comments

Profile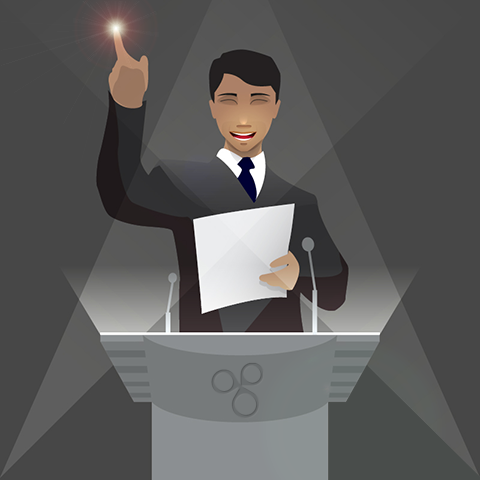 When Affino was first launched back in 2000, the central focus was always for the site owners to have full hands-on control over their online retail environments. Affino has always been developed with a view to being a holistic Social Commerce Platform - combining Online Retail with core CMS, Community and Deep Analysis.
Here are some of the essential facets of the Affino Social Commerce Solution which give Affino users more control:
Structure - Set up, copy and adapt multiple nested or fully independent content / product hierarchies. By utilising separate 'Zones' you can build a Multi-Channel and Multi-Brand Platform with ease
Design Centre - Affino's Design Centre is still as revolutionary today as it was when first introduced in 2002 - DIY Design Implementation via currently 86 Design Element Widgets, Design Styles, Menus, Frames, Design Objects and Skins, with advanced CSS customisation options available for those who have the skills
Personalisation - Using a combination of Affino's Granular Security and Assignable Topics with configurable Design Elements, you can set up highly targetted shop fronts with distinct customer journeys
Application Bar / Control Centre - Total control over everything you see onscreen - Affino has extensive settings profiles to give admin users enormous scope for making instant changes
Live Edit / Design Edit - Edit Content, Text Labels and Design Element Settings on the live Display Screen
Sell Almost Anything - Affino has extensive selling abilities, mixing up standard Product Catalogues with Digital Media, Events, Saleable Articles and Memberships - via Granular Security assignment you can pretty much put a price on any of your site activities
Social CRM + Customer Ladder - Have complete oversight over every activity your site users engage in, track them, incentivise and reward them
Instant Analysis - Affino has several bulit-in dedicated Social Commerce analytics tools as well as the wholly configurable Customer Ladder Conversion Events Analysis, and Configurable Analysis Dashboard with 19 dedicated Commerce widgets
Shopping Basket Management - Track and assist customers with their purchases
Core vs Integrated - Affino contains everything you need to run several high level, socially-enhanced stores in a single solution, but it also integrates with 3rd party solutions including
...

2 comments
|
permalink
|
email this
|

|





26 Oct 2013 1:39 AM

Popular

Comments

Profile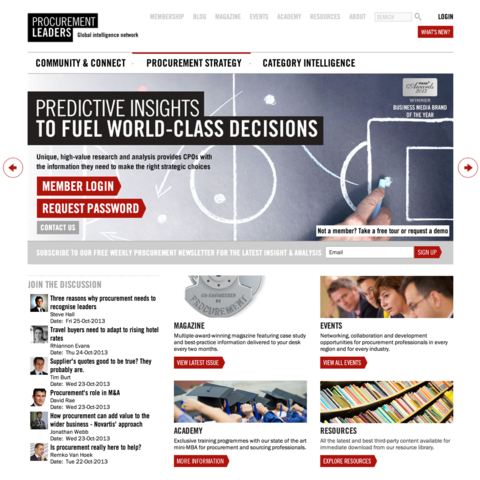 We're very pleased that Sigaria have won both the Digital Brand of The Year - Business Media and the Business Media Brand of the Year with Procurement Leaders at this years PPA Awards. These are the pre-eminent publishing awards in the UK and it's great to see what they've achieved this year.
Their rivals for the business brand awards this year read like the who's who of UK business publishing and include: Haymarket, Reed Business, Bauer, Centaur and Emap.

We're especially thrilled as we know just how much Sigaria are pushing forward digital publishing with the Procurement Leaders site, which has evolved more over the past 24 months than most sites evolve over a decade.
It's been a pleasure working with Sigaria from the outset, and it was great to hear from Quang Luong, Sigaria's Web Manager:
"Huge thanks to Markus and the team at Comrz for their ongoing innovation, support and great platform that distinguishes it above all others to support our business needs." - Quang Luong
We look forward to the great developments lined up for Procurement leaders over the coming months and hope to assist Sigaria's phenomenal growth rate over the coming years.
3 comments
|
permalink
|
email this
|

|





30 Sep 2013 1:29 PM

Popular

Comments

Profile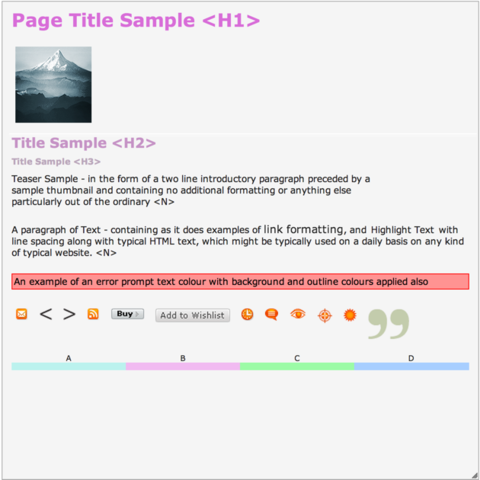 You'll notice on Comrz.com some subtle changes to how it looks and works. This is the result of it running the Alpha version of the upcoming Responsive Design Affino release. All the key component updates are now all in place, and we have split the Classic Design components fully from the new responsive ones.
Responsive Skins are now possible in Affino, but it is early days and much remains to be done before the public release. As often happens when we work through a major project, we will be using the opportunity to completely restructure the way we work on display-side code. We're moving to an object oriented approach which is far more robust, secure and faster.
It really does mean through that we will be reviewing and rewriting every single line of display-side code in Affino which is a vast project. It means all the underlying layout and styling attributes, Design Elements, applications and templates need reworking. As will core management tools including the Live Editor and the App Bar.
It means that the new Responsive Design capabilities will be released in phases, prioritised around the new sites and projects that are being rolled out. It also means that if you have many Affino customisations then there's a 100% likelihood that they will need updating for your responsive designs.
Here's a heads up on where we are, and the key milestones for Responsive Designs:
New Object Orientated Display Architecture
The core architecture of the new object oriented responsive Skins is now in place. There are still key elements being ironed out and dozens (possibly hundreds) of new functions which need to be created. We have working responsive designs working though, so mostly this is just a great deal of detail work.
Key to the new page design rendering is that we will be able to roll out much more intelligence on how we build up and cache page designs. In particular we will be loading much more of the core design styles into the application memory, or simply pre-render the CSS. In fact the whole page rendering process should be significantly speeded up and be more scalable as a result.
Optimised Code
Did we mention that the display code will be optimised, I'm pretty sure we have. The good news is that for the elements we have already worked on, it's clear

...

1 comment
|
permalink
|
email this
|

|





13 Sep 2013 12:06 PM

Popular

Comments

Profile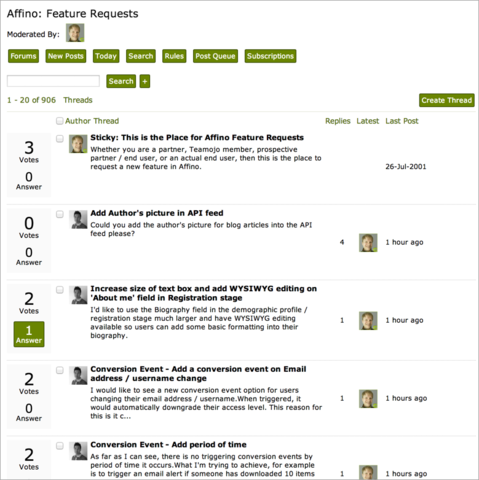 We have had the Affino Feature Request forum since we launched the Affino forums. Over that time hundreds of requests have been made for new features and two out of three features requested are now in Affino. Today the Feature Request forum takes a big step forward and will make it much easier for you to have a say in Affino's future direction.
It is now possible to vote up (or down) any request made, so vote for the functionality you want to see in Affino and encourage others to back yours. The more people who back your feature the more likely it will be rolled out and the sooner you will get to see it.

Add Comments
|
permalink
|
email this
|

|





10 Sep 2013 9:28 AM

Popular

Comments

Profile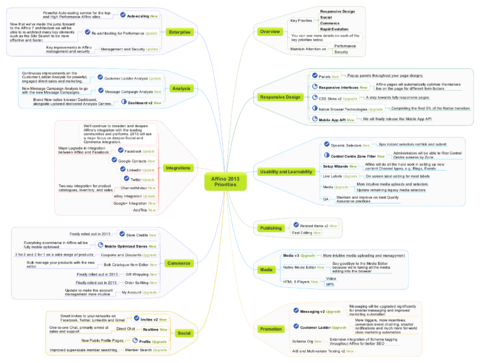 It's the time of year where it's good to review how far we've come with Affino's development since we set out the 2013 Priorities. The big picture is that we've wrapped up one of the two biggest initiatives this year which was to re-architect Affino for super-scaling.

It took us half the year to get there, but we're now seeing great up-time figures across the board for Affino's SaaS services. There are still more refinements to do, but Affino has been transformed in it's ability to be auto-scaled.

The next major performance update is coming with the advent of the new Responsive Skins in Affino. We are completely re-working how all public facing pages are being served, which means serving many more elements from memory for a faster response time. We're also re-architecting Affino to make the pages fundamentally more stable, secure and to reduce the chance of bugs arising.

The Responsive Skins themselves will also be fundamentally faster across all devices with the new code compression, new toolkits, JS and CSS structure and fully CSS driven page designs and styling. All of this will be in place by the year-end.

The second major initiative is now well and truly underway, namely the new Responsive Design roll out. We have split off the old design centre to become the Classic Design Centre and are busy rolling out the new Responsive one. We've hit the first major milestone, namely the core framework for the new Object Designer. The new Object Designer will be much more solid than any of the previous versions, especially as we're now working more directly with core CSS.

One example of the improvements coming is that we have built in full undo / redo in the Object Designer from the outset, both for layout and content. This is a great development and will make it much easier to experiment with designs in Affino in the future. It is just one example of how the new architecture is a big step forward.

A great win with the new Design Centre has been our ability to retain all the core concepts we have in the Affino Design Centre, updating some and introducing just one new element: the Breakpoint Profile which will allow you to evolve your Breakpoints over time. Everything else is an evolution of what&

...

1 comment
|
permalink
|
email this
|

|





02 Sep 2013 3:07 PM

Popular

Comments

Profile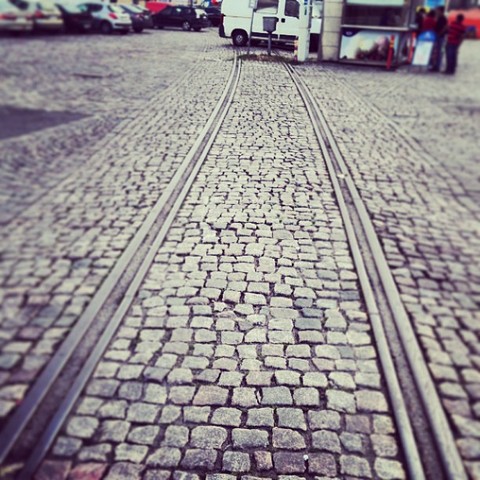 Affino 7.5 is coming along nicely and at the heart of the release are some great design improvements and the most important is the Responsive Design Centre.

We have completed the evolution of the current Affino Design Centre so that it has become the 'Classic Design Centre' in the new release. This will allow you to work on your existing skins until you make the move to the new Design Centre, however there will be no further evolution of the Classic Design Centre following the release of Affino 7.5.

It is essential to note that whilst the classic Skins (page designs) will broadly remain the same, we will continue to support them and their compatibility with the latest browsers. We will also continue to evolve the underlying components and toolkits we use for them. Most importantly we will continuously update JQuery and JQuery UI, which from Affino 7.5 will be on the 2.x versions. This means that we are prioritising Affino for the latest browsers and devices and will no longer support Internet Explorer 8 and below.

The new Responsive Design Centre is also coming along well. This will simply be known as the Design Centre and when you make the move it will be seamless for you with all the familiar Affino design tools at your disposal. We will though be making a couple of name changes for clarity. The key changes are that Design Menus will now be Design Frames and Dynamic Menus become Drop-down Menus.

We have taken the decision to iterate faster and bring the new Design Centre out sooner rather than later. We have completed all our initial experiments for the new Design Centre and are well under way with rolling out the new design functionality.

For the initial responsive design roll out, the focus is on speed and consistency and getting the new responsive design capabilities into your hands at the earliest opportunity. We will then continue to evolve the design and management tools to bring them right up to the leading edge. We have some stunning design interfaces lined up for you.

...

4 comments
|
permalink
|
email this
|

|





23 Aug 2013 2:18 AM

Popular

Comments

Profile
Tags:
Comrz
,
Affino
,
Branding
,
O2
,
Tesco
,
M&S
,
Orange
,
Vodafone
,
Brand Affiliation
,
Brand Loyalty
,
Lloyds TSB
,
Lloyds
,
TSB
,
EE
,
HSBC
,
NatWest
,
Barclays
,
Santander
,
British Gas
,
Centrica
,
EDF
,
EON
,
RWE
,
Npower
,
Thames Water
,
Audi
,
BMW
,
Mercedes
,
Toyota Landcruiser
,
Range Rover
,
Landcruiser
,
Volkwagen
,
Saab
,
Volvo
,
Porsche Cayenne
,
Aldi
,
Asda
,
Sainsbury
,
Waitrose
,
Ocado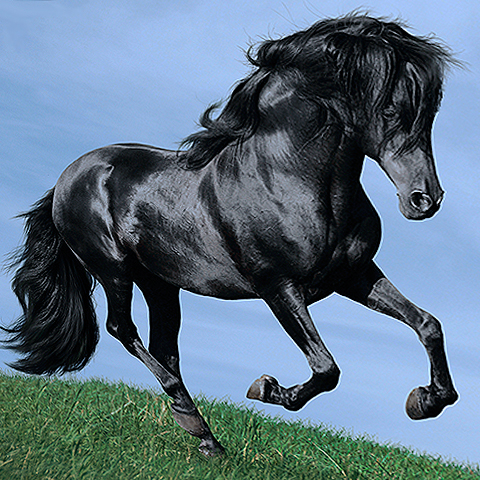 For all our Affino customers - "how do you relate to the Affino brand?" We hope that it underlines that you are adventurous, confident, creative, innovative, pioneering and smart in your decision making, forward-thinking, yet secure in the knowledge that we at Comrz wholly practice what we preach and apply due care and attention to what we do. What about your relationships with other leading brands, what defines and builds long term loyalty and affiliation - which brands are more you than others? The thing is that these decisions are usually much more evolved than simply a matter of cost or convenience ...
I joined Lloyds Bank when I entered University in 1988, my branch at Aston University was later folded into the nearby Priory Branch, but I was lucky to have a great Account Manager in the form of Jon Healy - whom I had the pleasure of dealing with for a number of years thereafter.

Then the bank consolidated / changed, expanded and shifted its focus, acquiring TSB and HBOS along the way - to eventually become the bloated PPI and Libor Rate scamming behemoth it is today. Of course the EU does not like the current shape of Lloyds TSB etc. and has ordered it to divest itself of a number of branches / customers as a counter-monopoly measure.

Early this year I was informed that my account would be one of the many moving across to TSB (without any consultation process and certainly without my consent), as the Priory branch would be changing to become a TSB branch. I've not been to Birmingham for nearly a decade now, and my local Lloyds branch is actually on Edgware Road, and this branch is definitely remaining Lloyds. I nevertheless had to go through a tortuous process to apply to stay with my original bank of choice. I've been told along the way that if I did not move my account to TSB, I would lose my credit rating, all my current facilities - overdraft etc. and would in fact be treated as an entirely new customer with no privileges retained!! That's a bit of a slap in the face for 25 years of loyal custom.

In the true legal sense, Lloyds is in breech of a number of banking covenants in behaving in this manner, let alone contract law, or even basic customer care. The UK banking sector has changed a lot in the intervening 25 years, Spanish bank Santander is a major force on

...

Add Comments
|
permalink
|
email this
|

|





21 Aug 2013 4:35 PM

Popular

Comments

Profile
Tags:
design
,
design centre
,
design elements
,
Media
,
Security
,
Guide
,
Productivity
,
Access
,
Display
,
Support
,
Structure
,
Affino
,
Skin
,
Layout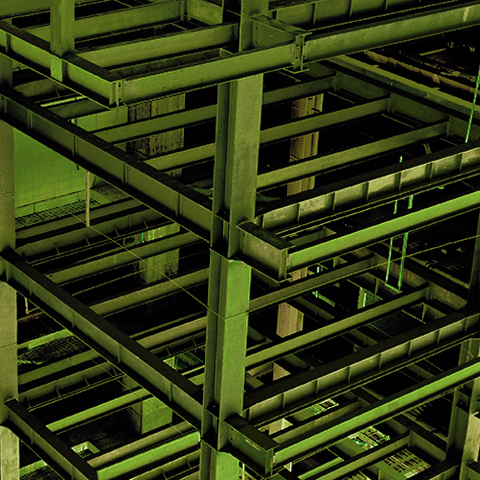 We are right in the middle of rolling out Responsive Design in Affino and this post outlines many of the key decisions we have made, and why.

When researching approaches to implementing Responsive Design in Affino, we have been looking at existing tools such as Adobe Reflow and Webflow.

They have taken two opposite lines of approach. Adobe Reflow allows you to manipulate everything to the nth degree but makes the process very manual. It displays a grid, but it's purely for visual guide purposes, nothing snaps to it.

Webflow has a much more restricted approach, as do all fixed grid systems, in that you have 4 fixed breakpoints and things essentially can be set to be stacked or side-by side. There is a very rigid approach to the grid implementation but it does make assembling purely designed pages a fast and efficient process.

Affino has different challenges, firstly Affino is an application suite which allows layout and styling, as opposed to a purely static framework. It has content and media libraries as well as dozens of functioning applications that can be styled but have to work in certain ways to be effective.

Affino also works with millions of pages, these aren't designed individually, instead we have re-usable page designs (Skins) which work across many different functional and content pages.

In practice we're going to be keeping all the key productive features of Affino 7, whilst making them Responsive and lightweight. We're also going to be providing much improved interfaces for designing and laying out pages in Affino.

Key Principles for Affino Responsive Design:

Affino will still have Design Objects and Design Elements as the basis for designing your pages. It means you will create your page elements individually and then re-use them throughout your page designs, e.g. button bars, header, footer, navigation panels etc. These are then assembled to create your page designs.

It means a bit more work for the first page design, but a great deal less for all subsequent ones.

Breakpoints define where one page layout, e.g. PC changes to another, e.g. Tablet. These things change over time, for examples mobile phones are getting bigger, whilst tablets are increasing

...

6 comments
|
permalink
|
email this
|

|





08 Aug 2013 12:41 PM

Popular

Comments

Profile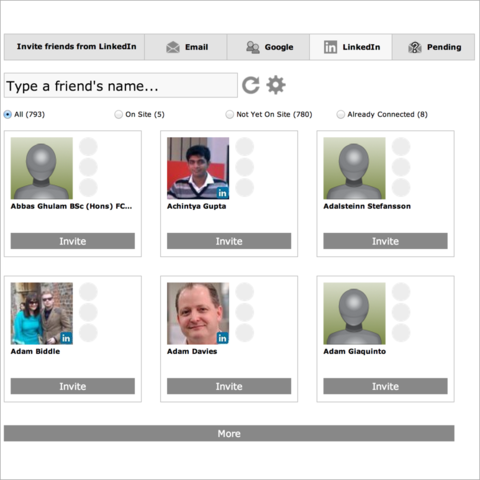 Affino 7.3 is very much a usability and stability release prior to the major Affino 7.5 release, there are some great improvements though as always. Imports and Exports have greatly improved in this release. All imports are moving to XLS format making it easier to manage your products and allowing for much faster imports.
We have another major invites update which makes Invites in Affino as good as any you'll find. We've improved all aspects of the invites and now provide richer more usable interfaces.
Most of the enhancements in this release build on the new architecture we now have in place and focus on smoothing out the performance curves further and ensuring all tasks run faster and more effectively, whilst ensuring the fastest response times for real users when browsing and engaging with sites.
There are some great usability enhancements like the 'nuclear' refresh; 'select all' on the popup multi-selectors, and enhanced template management. We've also introduced key elements such as Referral Analysis, and the new Panels Design Element.
The Affino 7.3 is very much a stability release and is an essential update for all Affino sites. It is an easy update, simply go through the standard update process.
It is essential that you run through the complete update process starting with the Affino Updater, followed by the System Update, Re-Initialise Site, Design Element Update, Skin Update and finally Clear Guest Cache; all of which are available on the Settings > Update screen.
Imports / Exports

All imports have been changed to Excel (XLS) format from XLS format as we found that these would run up to 1,000 times faster than with the CSV formatted imports. The Exports remain as CSVs as they are more efficient.

We have also added a new import verification process for Catalogue and Article imports. This will notify you of any item in the import which has an error, which line and which fields, and which values are incorrect. We will look to roll this out to all the imports in the future.

Finally we have added a new tracking system that allows you to track imports and exports. We're piloting this with Catalogue Item Imports and Exports and Order Exports. You will be able to see at

...

3 comments
|
permalink
|
email this
|

|





28 Jun 2013 5:20 PM

Popular

Comments

Profile
Tags:
analysis
,
analytics
,
commerce
,
registration
,
Security
,
seo
,
Social
,
Upgrade
,
Productivity
,
Projects
,
Affino
,
business
,
job
,
Technologies
,
Stats
,
Smart Edit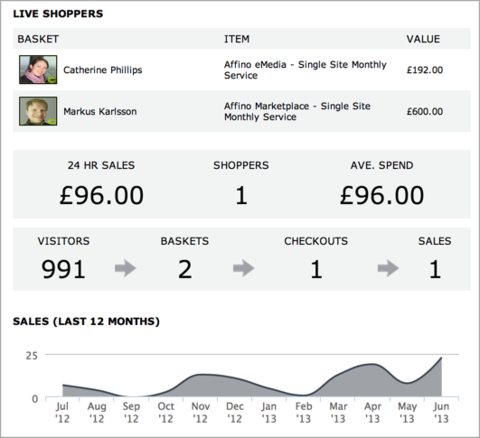 Affino 7.2 is a major speed and stability improvement release. It addresses the issues which have arisen with moving all Affino SaaS sites to the new super scale cloud. This has been an extremely complex release to work on so it's great to have it out.
Affino 7.2 is not only focused on delivering pages quickly and reliably, there are also many great enhancements across the board including: Invitations v2, Commerce Dashboard v2 and Smart Edit. In all there over 200 updates in this release, and as always there's a lot of great usability improvements throughout.
A considerable number of site updates and launches have happened during this release cycle so there's a broad spectrum of enhancements throughout the system which make it easier and more effective to business online whether you're a SEO pro, a designer, marketing manager, store manager, editor or community moderator. It always feels great to have a release like this which makes working with Affino that much more effective.
The Affino 7.2 is very much a stability release and is an essential update for all Affino sites. It is an easy update, simply go through the standard update process. WorldPay users please see note below as you need to update your settings with this release.
It is essential that you run through the complete update process starting with the Affino Updater, followed by the System Update, Re-Initialise Site, Design Element Update, Skin Update and finally Clear Guest Cache; all of which are available on the Settings > Update screen.
Reality always interrupts achieving ideals, especially when it comes to changing technologies. We've gone through the biggest tech learning over the past couple of months following the move to the super-scale cloud that we've had to do since originally moving to the Amazon cloud. It's meant un-learning 20 years of best-practice and learning a whole new way of running the tech infrastructure.

We've overcome dozens of significant hurdles and advanced the entire Affino technical stack considerably over the past couple of months. We are finally starting to see the stability levels we have been aiming for with the move to the new super scale cloud stack. Hopefully it will be a few

...

Add Comments
|
permalink
|
email this
|

|





24 May 2013 12:38 PM

Popular

Comments

Profile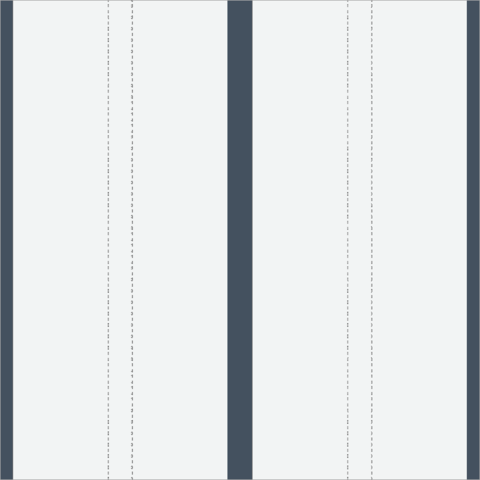 We're getting ready to move Affino to being fully responsive. This will be the major initiative over the coming months now that we have the auto-scaling cloud infrastructure in place.



There will be a switchover from the current way Affino page designs are created to a new responsive approach, like moving from analogue to digital.

We won't have dual Design Centres in Affino at any point, it's a one-off transition to the new Responsive Designs when you update to Affino 7.5.

Legacy Design Freeze

Once you update to Affino 7.5 all the legacy designs will be frozen. All the existing Skins will keep on working, but you will need to create new responsive designs moving ahead.

This way your existing site designs won't be affected by upgrading. You will though want to make sure your designs are finalised before upgrading since it will no doubt take some effort to create your responsive designs.
Transition

We will have the means to transition the existing design components you're working on so that most are simply transitioned, e.g. Design Styles, Design Menus, Main Menus, Form Styles.

Others such as Design Objects can be transitioned through a one-off manual transition which will create a new single-column Design Object that you would then arrange on the grid as required.

Fundamentally though Affino will still use the same elements we have in place, just in a much more wysiwyg fashion with easier design interfaces.



It's very clear that we'll need to be adaptable in our methodology whilst we roll out the new responsive design centre, once we come to the practical rollout issues on the design side.

We're working to have the best methodology up-front though, so input and feedback is essential at this point. The better quality of input we get now, the more likely you are to get what you want when the new responsive design centre is rolled out.



We envisage a new design interface which will be WYSIWYG. You will have a grid-based structure, with gutters, and can drag in the design elements which will automatically snap to a column. You can then drag them to span multiple columns / gutters.

As soon as you've selected the initial settings, the Design Elements will immediately display wywiwyg. You can then edit them in a similar way to how Live Design works on

...

Add Comments
|
permalink
|
email this
|

|





08 May 2013 10:30 PM

Popular

Comments

Profile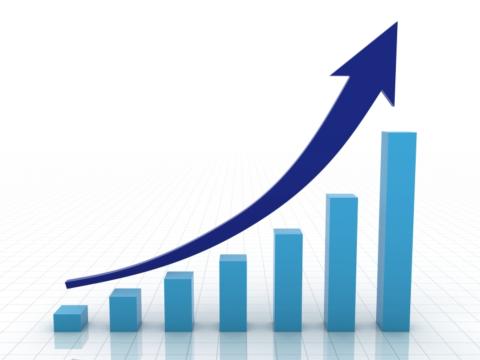 Increasingly Affino training involves conversations on how to get started with SEO, here's the Quick Start guide on SEO with Affino. SEO is one of the three key ways to promote your site.
This is Not an in-depth guide on how to use each of the Affino elements or on specific SEO strategies, rather it is to help you get started with the basics, i.e. a 'What to do' rather than a 'How to'. Some of which happens in Affino, and some of which happens externally.
Refresh your Brand Profile
The first thing you need to do is to create your brand profile, or update it to include the essentials outlined by Stefan in his great 'Creating the Perfect Brand Profile' article.
Based on your Brand Strategy identify the initial keywords you want to promote. These are based around your products, services and more importantly on what you would search for to find your products and services. Essentially these are your target customers' interests.
Build up a hierarchy of keywords (Topics) in a simple indented list, just starting off in a Word document, e.g.
Affino

eCommerce

Store
Shopping Basket
Checkout
Coupons
Discounts

eCommunity
eMedia
You'll use this to help identify the key word and terms you'll be promoting your site on.
The Essentials are: Personality, Unique Content and Currentsy, see my post here. If you don't get these right, forget about any of what I've outlined below. You'll just be wasting your time and money.
If you have them covered, and are committed to them, then they will be the cornerstone of a great site.
Zones
Update your Zone so you have the right site information and SEO settings. You can always change these, but get the basics set up straight away. Make certain your site Keywords are in place.

Turn on logging so that you have the essential data available to you in your Affino Analysis Centre. This will allow you to evaluate your future campaigns.

Update the Zone (your site information) to be as relevant as possible. Make sure you're using the best domain as your Zone Domain and

...

1 comment
|
permalink
|
email this
|

|





08 May 2013 7:12 PM

Popular

Comments

Profile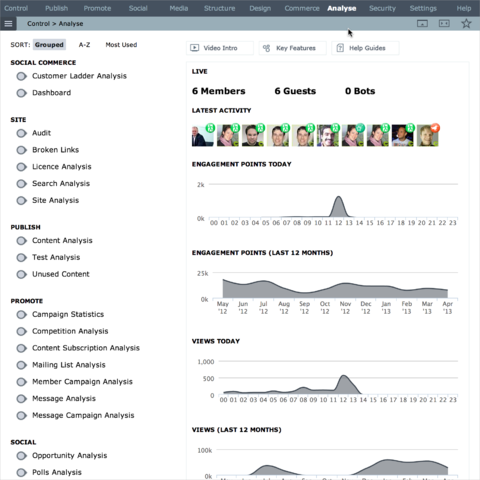 The Analysis Centre in Affino has undergone a continuous evolution since we originally launched the very first version. Every single Analysis screen has seen two or more updates over the past year, some have seen dozens.
Recently we've accelerated the evolution considerably as technologies firm up and we're able to roll out much smarter, more immediate analytics interfaces.
Previously a great deal of our focus was on the Dashboards, we found that in practice very few users ended up configuring these, instead preferring to use more basic tools which needed less effort.
It means that we're now focusing more on ready-made stats interfaces which are optimised right from the outset to give you the best views of immediate activities whilst also giving you insight into long-term trends.
The one exception is the Customer Ladder in which all the metrics are customised by you, far beyond what was possible with the Dashboard.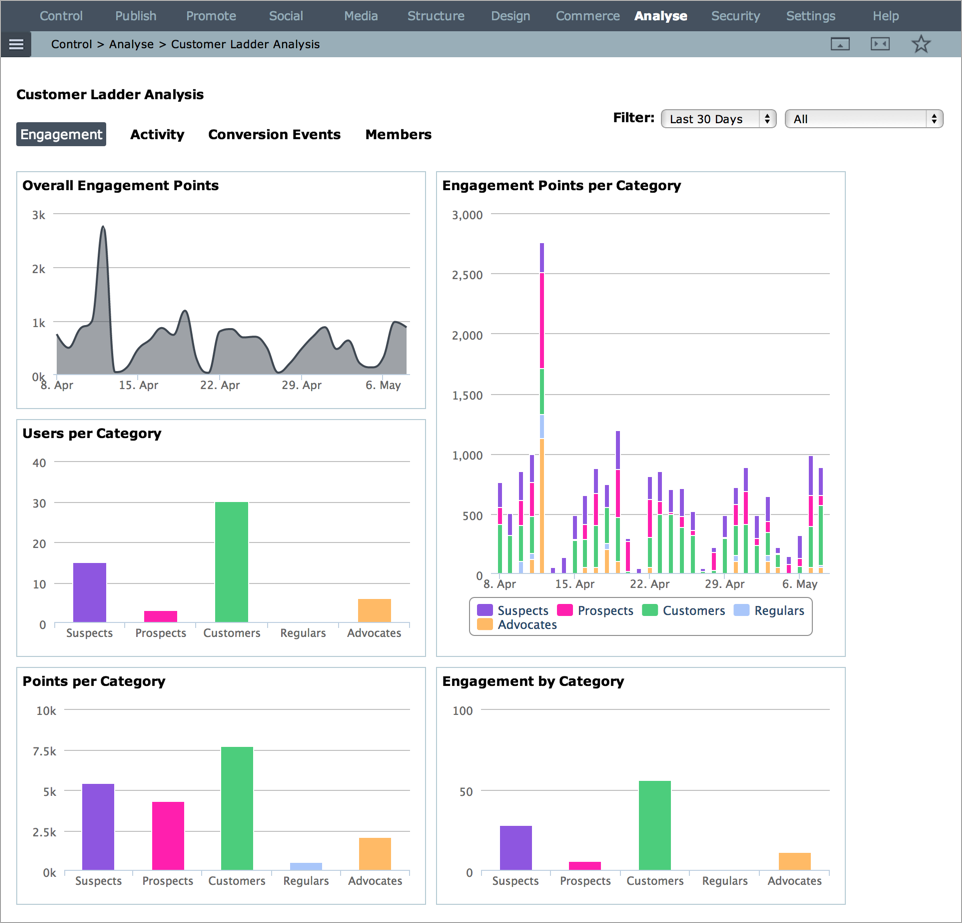 Besides the death of Flash, and the impact that had on most dynamic online analysis tools, we found that Affino collected too much data, too easily. On the surface it's great to capture and retain every data point, but very quickly this incidental data starts to weigh down on performance and drive up costs.
We believe we now have the mix just about right by extending the data series to two years, and we'll scale up from here. We have done this by doing a great deal of data crunching.
Aggregating data continuously to provide daily, weekly and monthly overviews essential for long term trends, cleaning up the millions of un-used underlying data points.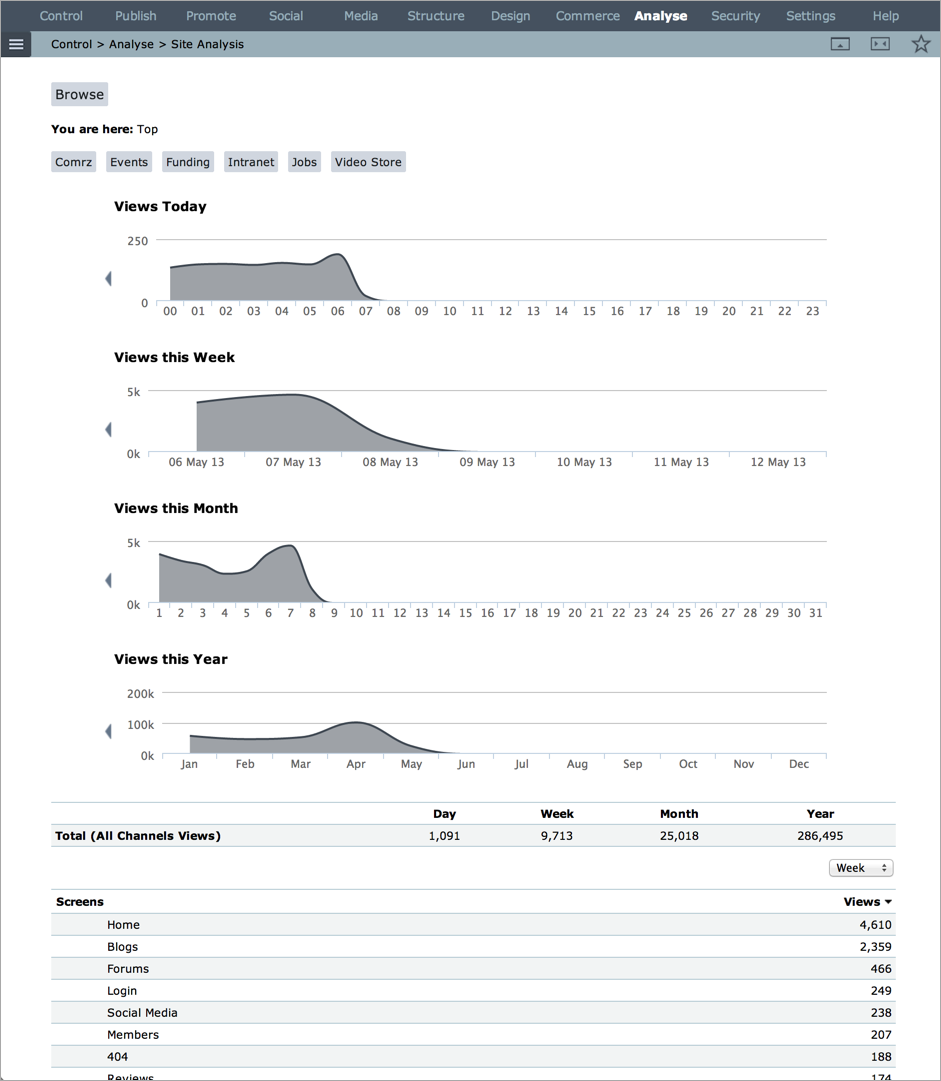 At the same time we're also providing better insight into Now and the most recent trends.

When you go to the Analysis Centre there is now an instant overview of the activity on your site, with live updates of how many members, guests and bots are on-site along with the latest activity. There's also handy snapshots of the overall level of user engagement for the day and recent past.

The Analysis Centre itself is now organised into categories so that for example all the Promotional analysis tools are grouped. When you go into each analysis screen, you will notice that many are now much faster than

...

2 comments
|
permalink
|
email this
|

|





08 May 2013 11:30 AM

Popular

Comments

Profile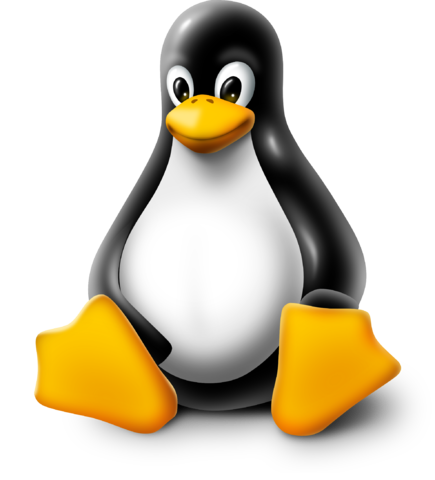 We've already blogged on how Affino will be moving to Apache and Apache Tomcat for Affino 7. We're going to be making one more further big move and Affino 7 will also run on Linux.

It's been nearly 10 years since Affino last ran on Linux, and at the time there was simply no demand for it, surprising as that might seem. There was also still a fair amount of confusion in the market over proprietary software such as Affino running on Open Source platforms.

Everything has changed in the interim, and as Affino is now primarily a SaaS platform, the equation has flipped on its head. Since the vast majority of Affino sites run off the Amazon Web Services cloud, including all the Comrz run ones, the OS question has evolved more towards auto-scaling, rapid deployment, performance and cost.

Windows is effectively nowhere when it comes to serious automation and auto-scaling. Azure is the way Microsoft has chosen to go, and the alternative is to embrace Linux, Scalr and the OSS ecosystem.

We still love Microsoft and Windows and it will remain core to our Data platform moving ahead, but we see Linux playing a much greater part in the future for Affino application servers.

Affino 7 is already running well on Apache, and Tomcat and these are our Web and Java service technologies of choice moving ahead. They make it very easy for us to embrace Linux, and today is a red letter day as Affino is running on Linux again for the first time in the 21st century.

It's early days yet, it will probably take a week to iron out the remaining issues, but the time is right for us to embrace Linux and the incredible automation it offers. It will allow us to realise a lot of the goals we have with Affino 7 in a much faster timeframe than we had anticipated.

Also, Affino on Linux is Fast.

It took at bit longer in the end to make the full transition to Linux, we had to overcome dozens of bugs spread across most of the underlying platforms to do so. Fortunately the platform updates have been frequent, and during the interim all the platforms we're using have improved a great deal to the extent that there are no longer any issues.

We've also had to deal with long running tasks, i.e. what happens if a task is longer than the life expectancy of a

...

1 comment
|
permalink
|
email this
|

|


| | |
| --- | --- |
| Found: 118 Displaying: 1-20 | |

Subscribe to feed

Subscribe by email