You are here:
Home
|
Blogs
|
Comrz Social Commerce Blog





21 Dec 2012 4:37 PM

Popular

Comments

Profile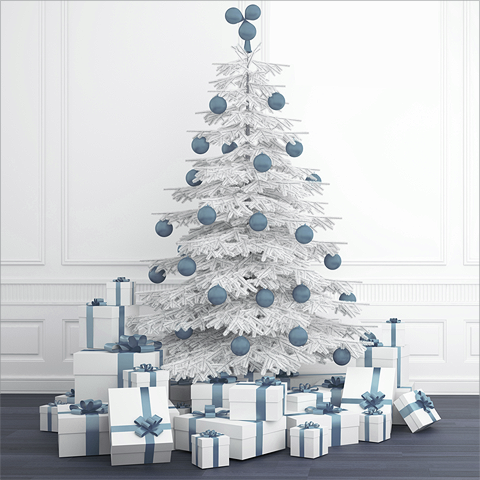 What a year 2012 has been, and at the end of it all it's still here. We've played our first tunes on Mars; started blowing up tumours with virus payloads; had huge parties in London and a bunch of athletes turned up to join in; and spent more time looking at screens than at any point in human history. We've also seen the completely re-designed iPad and iPhone, who knew, along with the latest and greatest in Android and Windows Modern.
Affino has had a similarly exciting ride on to mobiles and tablets. A complete makeover, both slimmed down and way more capable. The average Affino site has seen big growth over the year, with the typical Affino site growing between 200% and 400% during the course of the past 12 months.
It's all coming to a glorious end, and we hope you all have a great festive season and are ready for an even more exciting 2013. We'll be doing our full wrap-up of the year, and goals for 2013 during the break so keep your eyes out for some laid-back reading.
See you in 2013.
Add Comments
|
permalink
|
email this
|

|





25 Nov 2012 11:59 AM

Popular

Comments

Profile
If you want a closer sit-back look at Affino then here's a video guide to some of the great new features in Affino 7.
It's quite detailed, so grab a cup of tea first.
We'll make shorter guides in the near future. Meanwhile we've updated all the Control Centre Video Guides to showcase Affino 7 so you can see the latest and greatest directly from your Affino Control Centre.
Let us know what you think.

3 comments
|
permalink
|
email this
|

|





25 Nov 2012 10:05 AM

Popular

Comments

Profile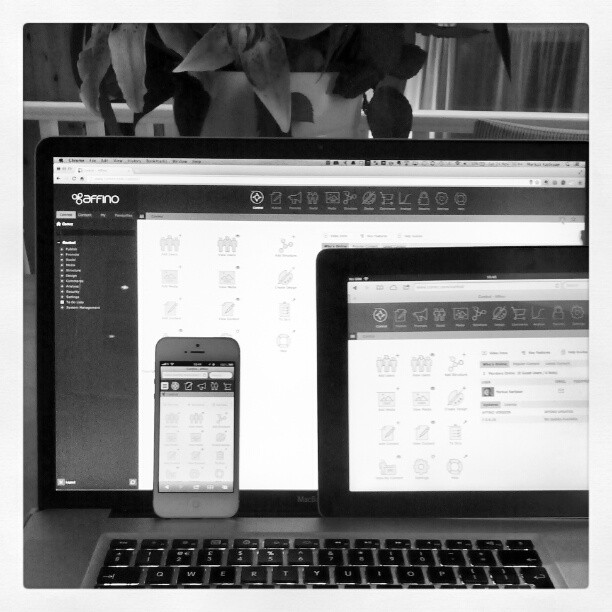 For the first time, Affino runs great on mobiles and tablets. It's been a long-term project we've been working on for the past two years, and it will be a year or so until everything is likely to be perfect across all mobile platforms.

For anyone working in mobile, it's a minefield, and lots of decisions have to be made along the way. I've posted previously about how under-developed mobile browsers are, but that has largely changed in the past year. For the most part they're now great, in particular Safari on iOS and Chrome on Android.

With Affino 7 out initial target devices are the latest generation IOS (iPhone / iPad) and Android (mobile / tablet) devices. Mobile browsers will continue to improve in their capabilities and standards support.

When we brought out the alpha version of our mobile tech last year we did all kinds of optimisations to work around limitations with iOS 4 / Android Browser. Apple and Google have since then updated their platforms a couple of times (4 in the case of Google) and the browsers are far better than before. A side effect of the updates though was that all of the work-arounds we did for earlier mobile browser versions were broken when those browsers were fixed.

It has lead us to a principle for our mobile platform development which is that we won't code for mobile browser bugs, instead we will do our best to work around the issues, and if that is not possible then the expectation is that the mobile browsers will be fixed soon enough.

We've tested Affino 7 on a lot of mobile devices. Many different Android phones and tablets (most of the leading ones and all Nexus devices), half-a-dozen iOS variants from old iPhones to the latest iPods / iPads and iPhones. We have also tested Affino on Windows Phone 7 and the Kindle HD. Both WP7 and the Kindle have some minor issues, but these issues are platform specific and the expectation is that they will be solved by Microsoft / Amazon respectively.

In practice 90% of users and above should have a great experience using Affino on their mobiles, and now that we've completed the initial phase of mobile optimisation, we will be accelerating to roll out mobile optimisations throughout all Affino's interfaces both on the Control and Display sides.

...

Add Comments
|
permalink
|
email this
|

|





25 Nov 2012 10:04 AM

Popular

Comments

Profile
Affino 7 has a mobile optimised Control Centre. We've tuned the interfaces to be fast and usable on the mobile. No need to Zoom or scroll around, just what you need where you expect it.
Here are some of the key management interfaces you will be using on your mobile:
Mobile Article Listing
Mobile View Screen
Mobile Edit Screen
We really like what we've done so far, but it's just the start. We'll be tuning all Affino's interfaces so that they'll be as great to use wherever you are, and whatever you're trying to achieve.

...

1 comment
|
permalink
|
email this
|

|





22 Nov 2012 5:24 PM

Popular

Comments

Profile
Tags:
analysis
,
analytics
,
blogs
,
coldfusion
,
commerce
,
Control
,
control centre
,
design
,
design centre
,
design elements
,
events
,
Flash
,
Images
,
jobs
,
login
,
main menu
,
Media
,
publishing
,
registration
,
Search
,
Security
,
seo
,
services
,
Social
,
Dynamic Forms
,
Upgrade
,
Start
,
Comrz
,
Productivity
,
Development
,
Access
,
Display
,
social commerce
,
help
,
Support
,
Newsletters
,
Settings
,
CRM
,
Item
,
Forum
,
Affino
,
Editing
,
business
,
Menus
,
job
,
Starting
,
statistics
,
Price
,
faqs
,
Skin
,
Flow
,
eCards
,
Admin
,
Modules
,
Related Items
,
Standards

Our priority for Affino 7 has been to make the most productive platform available for running your business online. The integrated nature of Affino means you only have to manage your community, content, products, design, , promotions and analytics in one place. This is by far the most effective approach for managing an online business. What we have done with Affino 7 is to improve in every way how how you manage your online business.
Affino 7 has a New Control Centre, with the pages delivered by a New Page Generation Engine, and it runs on a New Cloud Architecture, all with the intent to deliver the best Social Commerce platform on the market today.
We've brought together great productivity ideas from the Affino user community and the Comrz team. It has meant re-styling, re-factoring and re-architecting Affino from the ground up to be more productive and easier to learn. Affino 7 also has a great new minimalist look, and now works great on tablets and mobile devices. With Affino 7 we've set a new baseline which means that every new element we roll out in Affino will be that much better.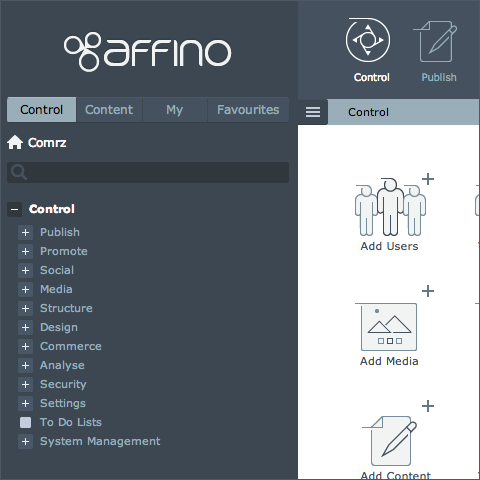 Affino has a brand new Control Centre and Live Edit tools. It is now optimised whether you're using it on a desktop, laptop, tablet or mobile device, so you can use it anywhere any time. We've really raised the bar for every management interface in Affino. You fill find almost every task easier to do, with great new short-cuts, lookups, help items, searches, lists, entry forms, and navigation elements.

Affino has been brought right up to the leading edge with it's platform support. It now runs on the latest technology which means it is faster, more reliable and more scalable than ever before. It also means that the Comrz team will be able to accelerate the development of the Affino platform in the weeks and months ahead.

There's a great new Design Centre. The Design Objects are now completely managed within native browsers with no Flash requirement. All the Design Control screens have seen significant updates and Affino now has better than ever custom CSS support. We've also introduced some much needed enhancements such as padding on Design Cells and full Font styling, along with a breakthrough ability for you to be able to secure each and every Design Element

...

3 comments
|
permalink
|
email this
|

|





05 Oct 2012 1:35 PM

Popular

Comments

Profile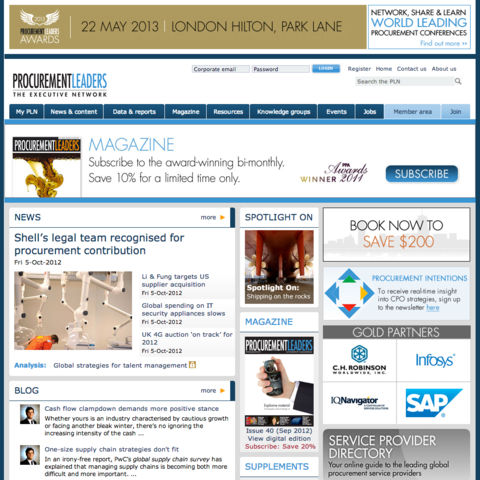 I spent a year as a Buyer (procurement executive) back in my early twenties, and the experience shaped a lot of the decisions I've made since career-wise and as the chief architect of Affino. My twin goals of making it easier to get information out to companies, and making it easier to buy for the client were largely shaped by the pressure which came from having to buy 10,000s of different products during the course of the year.
It's a great thing then that we're working with Procurement Leaders (PL) who do a top job of giving you the inside spin on the key trends and events which affect procurement professionals. I originally signed up to the weekly alerts to make sure that everything worked well and looked good, but increasingly I find myself reading the articles, many of which are excellent.
Procurement Leaders really innovate in how the deliver their content, and are always working great new approaches. As soon as each new delivery is out there, the next one is being worked on. If as a Publisher you want to see what's possible online then you won't go wrong taking a look at what they're doing (although expect it all to change soon enough).
There's a great deal of automation behind the scenes which makes the PL team more productive, especially useful is the Taxonomy / Key Word engine which allows for great drill-downs, searches and organisation of content by Topic as well as automated recommendations and Topic Channels.
We're looking forward to see how the site evolves next, whilst keeping me entertained with great content in the meantime. Although the site is run by the entire PL team, the Tech team who build and maintain the Affino site behind the scenes are first class and a pleasure to work with.

Add Comments
|
permalink
|
email this
|

|





05 Oct 2012 10:58 AM

Popular

Comments

Profile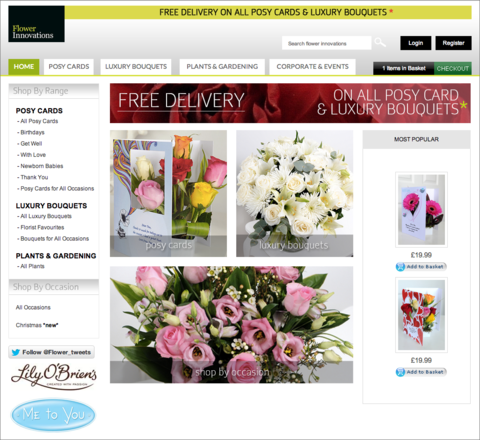 Another favourite Affino etailer is Flower Innovations. Their original, and direct approach to selling flowers works exceptionally well.
Great products, nicely presented, with a simple checkout which allows different types of messages to be sent along with the flowers.
We had to evolve Affino's checkout quite a bit to deliver for Flower Innovations, since almost every purchase made is for someone else. Everything else just works nicely. It's another Hex Digital production.
Next time you buy flowers for someone in the UK, get them here.

2 comments
|
permalink
|
email this
|

|





05 Oct 2012 7:27 AM

Popular

Comments

Profile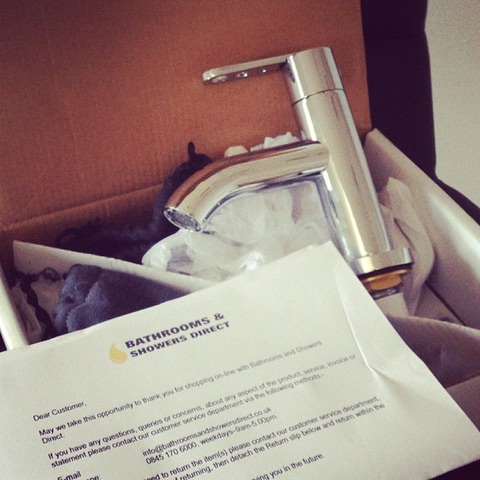 I just had a great experience with Bathrooms and Showers Direct (BASD), one of the best Affino ecommerce sites out there. Although there are many great Affino sites, it's not every day that I have cause to use them. In this case, one of the bath taps in my new place disintegrated when I turned it earlier this week.

We did the usual searches in the usual places: Amazon and John Lewis. Amazon's search is just terrible for things like bath taps, millions of results but no easy way to filter or organise or present the results effectively. John Lewis was just plain expensive for what we're looking for which is 'temporary taps' until we update our bathroom.

BASD on the other hand was simply excellent. The product search (below) is incredibly useful, it only took us a minute or so to find something we could agree on (normally the longest part of any search) which looked good and fitted our budget. The checkout was then quick and efficient, and best of all the taps arrived at 8:00 the next morning, nicely wrapped and looking great.

We've had to order a lot of stuff online lately since we're now officially living in the sticks (South Somerset) and it is normally 5 minutes online versus minimum 1 hour for any alternative for most purchases means online shopping is now our default way of buying things.

It's extremely rare that we get the service level we got from BASD, not one in 10 purchases arrives the next day, only half of them arrive within the stated timeframe (here's looking at you John Lewis) and most of the sites we buy from look terrible and somewhat off-putting so you're never sure you'll get the goods until they arrive.

The BASD team are doing a great job and providing an excellent service, and it's great to have them using Affino. A lot of the quality feel of the BASD site is also down to Hex Digital, one of our Affino Partners who have done a great job designing, implementing and supporting it.

I know where my first port of call will be the next time I need to get something for our bathroom.

...

2 comments
|
permalink
|
email this
|

|





28 Aug 2012 8:57 AM

Popular

Comments

Profile
Tags:
Control
,
control centre
,
design
,
design centre
,
Evolution
,
Flash
,
Media
,
promotion
,
Security
,
Development
,
Display
,
Support
,
Affino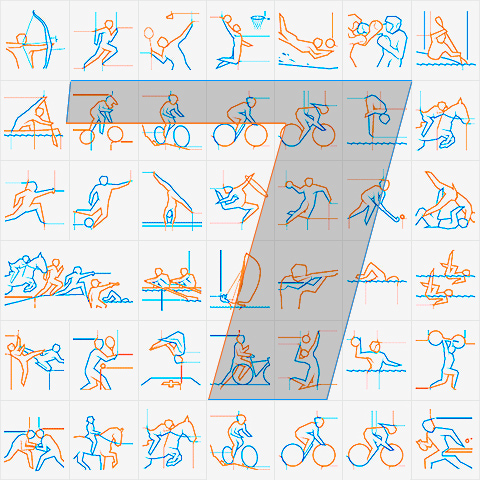 The Affino 7 Control Centre will build on familiar metaphors. Behind the scenes it's all change though with every single screen having been updated.

You will be more productive at doing almost any management task, whatever the context.

Expect a great new look. It's a natural evolution for Affino, and is better suited to the mix of desktop and mobile environments Affino is used in. It will also be faster.

We have been on a year-long process of updating every Control screen to be more effective at delivering what is needed. We will complete that process in Affino 7, with dozens of interfaces becoming much more useful.

One of the biggest compromises we made with the Affino Control Centre was using frames to display the navigation elements. This was essential at the time to allow for dynamic drill-down navigation, but it meant that the URLs were no longer representative of what you were doing.

Frames are deprecated, they're on the way out. Although they're still supported by browsers they are no longer the best way to do things. HTML 5 offers us better alternatives. This will mean though that you will need a modern browser to manage Affino sites. IE7 doesn't cut it any more.

You will be able to directly link through to any management screen using simple URLs. No more clicking around required.

Also when you share a URL, it will be exactly the screen you're referring to. Something which will be particularly useful for support.

There is a massive benefit for Affino development with this approach in that we can now run a great deal more automated tests on the Control Centre, which should ensure higher quality levels all round.

We're working through every control screen again to ensure that the highest level of security is in place for each one. Since nothing is more important.

Since Flash simply doesn't work on mobile devices any more (and never really did) we've been busy removing it for the past year and a half. Affino 7 sees the removal of all but two Flash control elements (Dashboards and the Media Editor) which will be converted to HTML 5 in the following release.

...

Add Comments
|
permalink
|
email this
|

|





28 Aug 2012 2:18 AM

Popular

Comments

Profile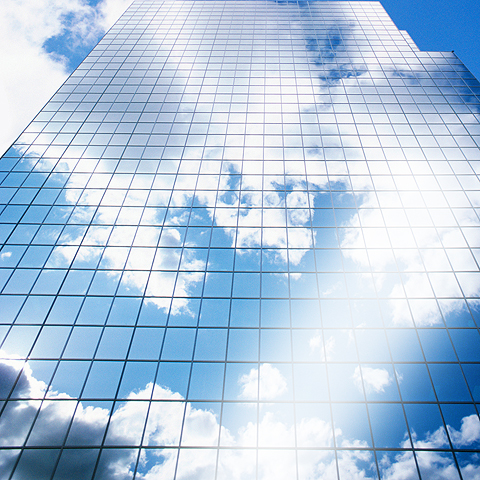 Scale, Speed, being Current and Automation are the driving forces behind the evolution of the Affino 7 cloud architecture.

The major catalyst for the upgraded Affino Cloud Architecture is ColdFusion 10. Affino has a long history as a ColdFusion application, dating back to the original ColdFusion Beta from Allaire.

ColdFusion has come a long way since then, and it is now primarily a RAD application platform built on top of Java. In practice we increasingly code directly to Java where required / beneficial.

It is not a 'sexy' platform in that it is commercial rather than open source, it is however an excellent platform for developing web applications, and Adobe has done a great job with the latest release.

In practice many / most of the advantages for Affino in the move to CF10 revolve around it's tighter integration with Java. Key CF improvements are tighter Adobe and Microsoft platform / document integrations.

The Java Server evolution for ColdFusion to Tomcat is a big step forward for Affino, and after our initial trials it is clear to us that we need to take the next step and shift to Apache from IIS as well.

We see a lot of benefits coming in terms of automation and scaling from the move to Tomcat / Apache for Affino.

We're going to be able to make big code stack changes with the new native RESTful and HTML 5 capabilities of the ColdFusion platform.

It means clearing out a considerable amount of proprietary code and replacing it with native calls. Something that we're already well underway with.

We envisage using Solr as a core search technology in Affino 7, to drive up scale, accuracy and performance significantly.

We will continue using ImageMagick for media processing as we simply can't find anything which delivers better performance.

We are sticking with Microsoft servers for the time-being both for the application and database servers. They have served us very well, however it is going to be critical that we can automate more aspects, and either Microsoft will need to deliver on these or we will review these in the future as well.

...

Add Comments
|
permalink
|
email this
|

|


| | |
| --- | --- |
| Found: 24 Displaying: 1-10 | |

Subscribe to feed

Subscribe by email
Recent Visitors