You are here:
Home
|
Blogs
|
Stefan's Naturally Aspirated Blog





10 Dec 2013 10:34 AM

Popular

Comments

Profile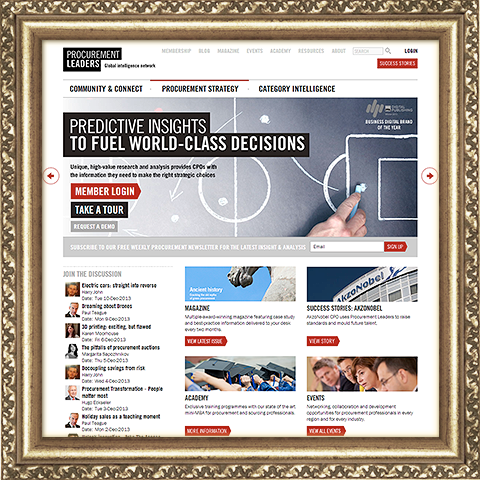 Hearty Congratulations to Procurement Leaders on winning their third PPA award in a year - 'PPA Independent Publisher Digital Product of the Year'.
The Affino-run site has now garnered 3 major awards since September:
2013 - PPA Digital Brand of the Year - Business Media - Winner
2013 - PPA Business Media Brand of the Year - Winner
2013 - PPA Independent Publisher Digital Product of the Year - Winner
The core web team, including Web Manager Quang Luong and Web Developer Sebastian Salcedo deserve high praise for all the hard work and diligence that's gone into making Procurement Leaders the Digital Product of the Year. Quang Luong kindly acknowledges Affino's part in their success:
"Affino provides us with a set of tools and platform enabling us to deliver our award-winning website - recently winning the PPA Independent Publisher Digital Product of the Year 2013"
Get further insights on the road to success by reading the 'Procurement Leaders Case Study'.
5 comments
|
permalink
|
email this
|

|





29 Nov 2013 2:20 PM

Popular

Comments

Profile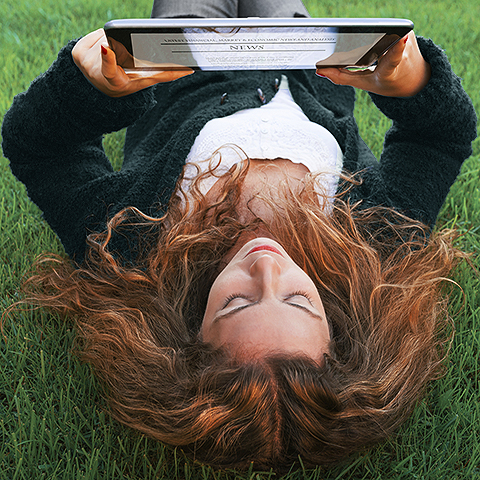 Most leading magazine publishers have long realised the benefits of delivering their magazines digitally via the Internet or Apps. Many still persist with PDF style / Digitised formats which simply render their hard-copy magazines in digital editions which can be paged through online, but essentially retain the exact same linear structure of the offline equivalent.

The more clever magazine publishers have gone with an enhanced-benefits online-subscription model and have adapted their magazine fully to an interactive website format. I have often cited medical magazine publishers and the unique environment that has evolved for its consumers. For many medical magazines, the key content contributors are also the main members / subscribers - who provide research papers and 'abstracts' which populate the 'magazine' and essentially drive the publishing business. The medical magazine business is therefore somewhat self-perpetuating and inwardly driven by its own membership.

YouTube is another classic example of a self-perpetuating, community-driven enterprise. Once again. it is the membership that drives and delivers the content via video submissions / uploads. YouTube incentivises these content contributors by giving them a share of the advertising revenue directly derived from other members watching those contributors' uploaded videos. In short, most of the traffic on YouTube is for viral videos uploaded by their own membership - this includes relatively recent big hitters Ylvis's 'The Fox' and Psy's 'Gangnam Style'.

There's lots of examples from online communities which turn into semi-webzines by harnessing their members' output - football sites like ExtraFootie and Proven Quality. Professional publishers can take more of a leaf out of YouTube's playbook - in terms of engineering a high quality interface - which works cross-channel and incentivises its membership to contribute towards the sucess of the enterprise.

When I talk about the enhanced benefits of a fully interactive website format, I mean a living magazine with integral comments and contribution channels - which encourage debate and further involvement. All the traditional magazine elements - features, reviews, interviews, advertorials, competitions etc. can be run through the website

...

1 comment
|
permalink
|
email this
|

|





28 Nov 2013 7:08 PM

Popular

Comments

Profile
Tags:
publishing
,
iTunes
,
iBooks
,
Spotify
,
education
,
eBooks
,
Tablets
,
Online Publishing
,
Publishing Industry
,
Selling Chapters
,
Online Books
,
Selling Books Online
,
Magazine Publishing
,
Book Publishers
,
Academic Publishing
,
Book Singles
,
Book Chapters
,
Tablet Books
,
Digital Formats
,
Digital Book Formats
,
Book Granularity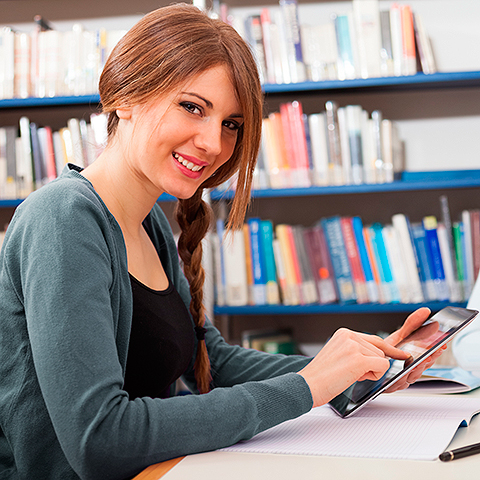 The last big step change in publishing was the accelerated transition to digital formats - eBooks, PDFs and the like. In a similar way, the music industry moved from CDs and Vinyl to be largely dominated by digital formats like MP3 and FLAC.

We've already heard from academic publishers that Professors and student bodies no longer wish to buy the whole text book, but only the 2-3 most relevant chapters. In publishing we are therefore moving metaphorically from album to single sales - or increasing book granularity.

There are other obvious parallels to be considered though, as Spotify has further shaken up the music industry by giving access to an enormous library on a subscription basis. No doubt Amazon is figuring out how to deliver its own 'Spotify for books' service via Kindle. It's a frightening fact in the UK that the average number of books bought per capita is currently less than '1' - so any means to drive up book sales should be welcomed.

This then opens up the next evolution and its obvious parallel with music playlists. You can imagine academics being able to set the curriculum by ascribing key chapters (singles) to a specified reading list.

I remember when I was at university, and the constant internal debate about whether to buy the book or borrow from the library or even just browse and absorb in the library on an adhoc basis. Once an academic publisher launches their 'Studify' portal, it will be as if all students' dreams have finally come true. They will be attending classes with their tablet of choice / kindle in hand, and can instantly gain access to all the necessary study materials - neatly categorised into Curricula or Reading Lists, and paid for on an affordable monthly subscription.

Don't think that this won't impact on consumer book sales either. How many of us have read one or two chapters of a book before realising that said book holds no interest for us - and cursing a failed investment.

Magazine publishers have already taken advantage of the online subscription route, and book publishers need to be aware of the opportunities in that area. With a subscription model we can also see the reintroduction of the old fashioned weekly serial - where you release a chapter at a time, or deliver engaging topical stories like

...

1 comment
|
permalink
|
email this
|

|





27 Nov 2013 12:46 AM

Popular

Comments

Profile
Tags:
apple
,
downloads
,
Google
,
ecommerce
,
Affino
,
Amazon
,
Mobile Commerce
,
Product Placement
,
Affino 7
,
website revenue streams
,
Store Credits
,
Affino Social Commerce Solution
,
Maximising Revenue
,
Total Monetization
,
Customer Journey
,
Online Presence
,
Derive Revenues Online
,
Make money through site
,
Make money online
,
Online Revenue Streams
,
Digital Commerce
,
Online Funding Platform
,
Online Services Platform
,
Advertising Online
,
Online Sponsorship
,
Charging for content
,
On-demand services
,
Online Membership
,
Uploads
,
Content Subscription
,
Content Syndication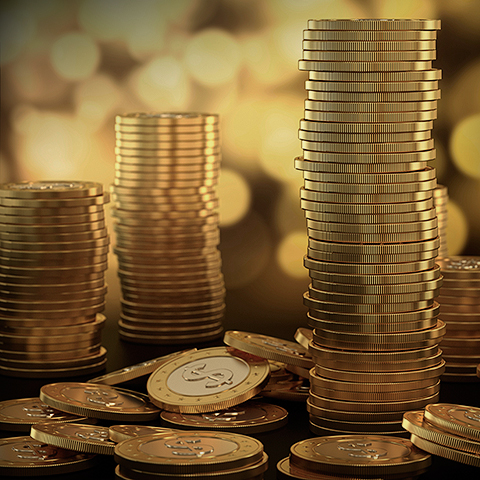 Many people don't realise quite how many ways you can have to derive revenues through your online presence. In this article we focus on generating revenues from and through a website and its associated online activities. There are other ancillary monetizing streams like App creation and merchandising, but these typically require additional resources and expertise so they are omitted on this occasion.
We always encourage our solution customers to consider their own consumers' onsite journeys. Obviously you have several different types of consumer: Suspect > Prospect > Customer > Regular > Advocate - and each will use the website in their own different variety of ways. Early stage consumers are more interested in prospecting, research and validation, whilst latter stage consumers require their own voice and a dialogue / input with the site owners and other site members.
It's fascinating to see how Amazon, Apple and Google have evolved their offerings and ramped up their customer bases. If we take Amazon as an example - with its gradual evolution from hard copy to digital formats (eBooks, Music & Video) and the creation of devices (Kindle) to consume those services. Apple and Google have always been digital players so their evolution was much more straight-lined. Although each has come from the opposite side of the spectrum - Apple moving from digital devices (computers initially) into digital services, whilst Google evolved the other way round - from services into devices. All three companies though are highly proficient at monetizing different touchpoints and activity centres.
All website owners should be tuned into a similar mindset - if you are a solid products player, you need to evolve digital offerings as the marketplace is becoming more and more 'mobile-oriented'. As a digital services provider - which category all websites fall into now, you cannot get away from focusing on the mobile devices with which consumers will increasingly consume your products and services.
Most people think of monetizing in terms of either straightforward ecommerce or advertising sponsorship. There are however many more ways to accrue revenues if you have the correct type of website platform. Here are some of the key examples:
Charge for site / area access / membership - e.g. access to
...

2 comments
|
permalink
|
email this
|

|





26 Nov 2013 3:09 PM

Popular

Comments

Profile
Tags:
workflow
,
Website Management
,
Comrz
,
social commerce
,
Affino
,
campaigns
,
application bar
,
Affino 7
,
Campaign Management
,
Empowerment
,
Social CRM
,
Affino Design Centre
,
Affino Social Commerce Solution
,
Maximising Revenue
,
Speed of Response
,
Affino Structure
,
End User Empowerment
,
Website Control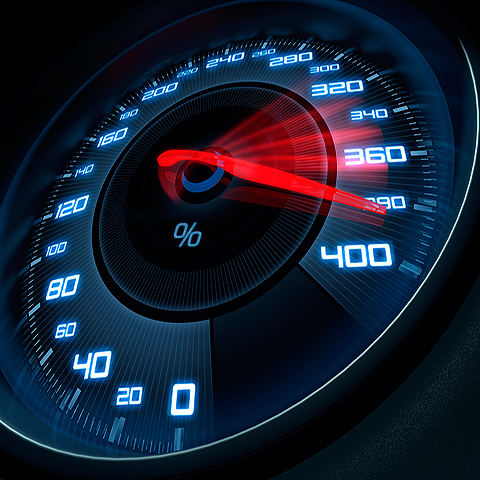 How quickly you can react to market forces is usually the dividing line between success and failure. Every opportunity is fleeting, and rarely are you the only one competing for said opportunity. In marketing, first mover advantage is often the key to seizing the deal. How much you can do in-house at but a moment's notice is therefore crucial for your success rate.
If you have read 'Maxmising Revenue #1' - you will know that Gill & Macmillan attribute the ability to create new targeted sites on new domains at will, as a significant cornerstone of their recent success. For BIBA Medical, the ability to take charge and make swift changes has been key to their online growth, as Web Manager David Reekie notes: "The best thing about running BIBA Medical on Affino is that I have total hands-on control over every aspect of our business on the Internet".
When you read the two recently published Case Studies (BIBA Medical and Irish Books Direct), you will see the importance the Web Managers place on being able to do everything themselves. In a forthcoming case study from Human Kinetics, they talk about the significant challenges their web development team faced when running their sites prior to Affino. Every single change, new promotion or campaign had to go through the development team - the support burden was getting to a point of unsustainability. Post Affino transition, Human Kinetics now have category editors empowered through workflows, and marketing personnel who can trigger their own campaigns without needing to bother development. Development can now focus on innovating and delivering a better service with Affino.
'Empowerment' has always been one of Affino's core values - the ability of small teams of individuals to take control over vast Affino portals. Affino's Empowerment is best explained by the 10 following benefits:
Use Affino's 'Design Centre' to build, change and evolve page / site look-and-feel at will
Deploy radical changes to site structure using 'Structure Copy' and 'Restructure'
Use Application Bar and Live Edit to edit Structure, Content and Design on the screen and instantaneously
Use Topic Lists and Granular Keyword assignment for smart Site Taxonomies and Organic SEO
Use Affino's Social CRM to get indepth, instant
...

1 comment
|
permalink
|
email this
|

|





18 Nov 2013 8:51 PM

Popular

Comments

Profile
Tags:
Keywords
,
Comrz
,
taxonomy
,
Affino
,
John Lewis
,
Argos
,
Affino 7
,
Affino Social Commerce Solution
,
Maximising Revenue
,
Christmas Gifts
,
Christmas Taxonomy
,
Christmas Recommendations
,
Argos Gift Guide
,
John Lewis Christmas
,
Christmas Topics
,
Topic Assignment
,
Christmas Keywords
,
Keyword Assignment
,
Christmas Retail
,
Christmas Internet Retail
,
Christmas Online Retail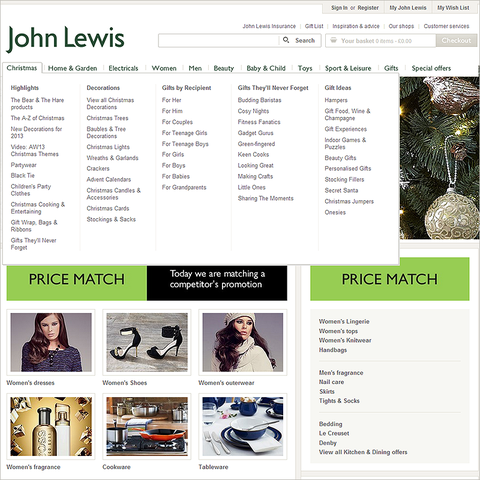 Christmas is a scary time of year for many shoppers as they have to buy gifts for the extended family - some members of which they don't know particularly well. Even though it's customary to ask recipients what they would like to receive, there is still usually a plethora of vague messages which leave a heavy burden on the shopper.

There are two ways to help out such shoppers, and usually two quite different types of shoppers actually. The first way is to set up manual recommendations - in terms of simple Bestsellers Lists or Recommended Gifts within fixed themes. I know some of my family members who shop this way - i.e. what's the most popular within a category. It's also the lazy way out for both retailers and shoppers alike, and often a surefire way to give someone something they may have already. For Retailers though it is a quick and easy fix, as you can usually create recommended product selections by simply assigning existing products and multi-displaying them into new seasonal categories.

The second route is one in which John Lewis in particular has always excelled at - which is in making recommendations to shoppers based on specified input criteria. If you view the Toys sections of their site for instance, you get to filter by Age, Brand, Character, Type, Boys' Toys and Girls' Toys. This is never more important than at Christmas when so many shoppers are venturing out into unknown territory. Most shoppers do care also about what they are giving and would like to be in a position to make the best choices.

The way John Lewis and our own Affino Social Commerce Solution achieve these kinds of recommendations is via careful Topics Assignment, such that every product available on site is assigned defining Topics - gender, age, occasion, theme etc. This allows shoppers to filter products / gifts on precise criteria. Moreover the topics can be used to create 'Topic Landing Pages' where all products in the same category can be grouped and displayed together for increased impact.

Smaller retailers can compete with the likes of John Lewis by applying their Topics criteria more finely, and more creatively - by using personal knowledge to highlight specific categories of products which are not specified in such a way on other retail sites. If there is a big Christmas movie for

...

Add Comments
|
permalink
|
email this
|

|





07 Nov 2013 1:30 PM

Popular

Comments

Profile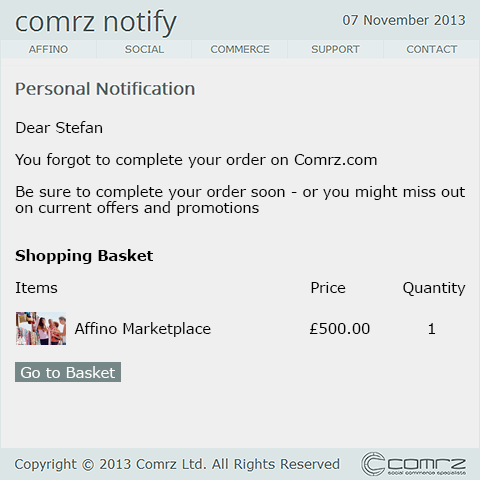 This post was prompted by an email we received last week stating - "How much do you lose to cart abandonment?" - from a certain something company offering a very specific solution for spotting, analysing and dealing with abandoned shopping carts. This highlights two very different approaches to eCommerce sites in general - most of the sites out there are what we would determine fragmented 'bolt-ons' - i.e. a core eCommerce / checkout system with lots of 3rd party integrations - difficult to set-up, manage or evolve. The Affino Social Commerce Solution is a much more holistic approach, as all the essential tools and utilities are included and built into the very core of the system.
Most people don't realise quite how much is available on-tap in Affino, so here follow some of the less obvious included elements - which very much sit within the areas of Sales and Marketing Automation and Social Utilities, all of these of course help with maximising revenues, improving customer retention and generating repeat sales:
Abandoned Cart Notifications
This is simply one of the many triggers within Affino's Messaging solution - others include: Purchase, Login, Birthday and Conversion Event - all despatched fully automatically to incentivise customers
Conversion Events
Part of Affino's Customer Ladder solution, there are currently 42 trigger types with subsets, including: Cancelled Purchase, Friend Bought from Invite, Item added to Basket, Item added to Wishlist and of course Purchase - these can auto-despatch a variety of messages, or trigger coupons, discounts, store credits or other rewards
Lead Generation
You can assign any Conversion Event to a Lead Generation Profile, which logs resultant leads and sends notifications to the appointed Leads Manager/s
Product Subscriptions
Another essential Conversion Event utility, where any conversion even can trigger a content subscription - such that customers get notification whenever a new product is added to a specified category
Recommendations
Based on topics assignment and registered user preferences / likes, Affino recommends content, media, products, contacts and events - so customers get more of what they like - and so do you
Active Shopping Basket Management
Track and manage active Shopping Baskets - help customers through

...

3 comments
|
permalink
|
email this
|

|





07 Nov 2013 1:13 PM

Popular

Comments

Profile
Tags:
internet retail
,
online retail
,
Comrz
,
ecommerce
,
social commerce
,
Affino
,
PayPal
,
Internet Shopping
,
Affino 7
,
Affino Social Commerce Solution
,
Maximising Revenue
,
Abandoned Shopping Basket
,
Abandoned Shopping Cart
,
Shopping Basket Abandonment
,
Econsultancy
,
Experian
,
TolunaQuick
,
Delivery Prices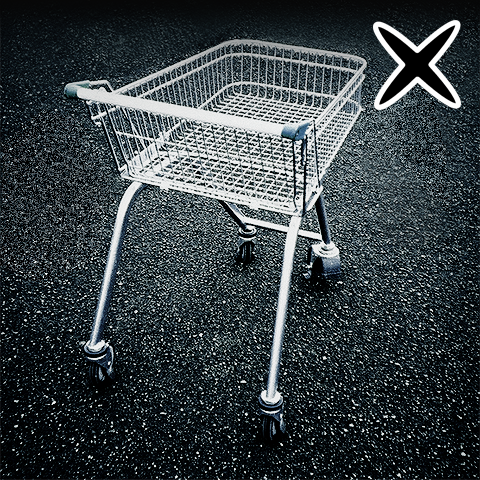 An interesting piece on Econsultancy indicates the key reasons for Shopping Basket abandonment, which Experian estimates is costing UK retailers £1bn+ each year. In an online survey conducted by Econsultancy and TolunaQuick, 44% of customers indicated that they had abandoned a purchase, and cited high delivery charges as the key reason.
Results and key questions as follows:
After adding items to your basket, what would make you abandon your purchase?
77% - High delivery charges
55% - Technical problems
49% - Prices too high
26% - Needing to register before buying
Once you are in the checkout process, what would deter you from completing the purchase?
71% - Hidden charges
58% - Concerns about payment security
44% - Technical problems or slow loading pages
37% - The process takes too long
33% - Lack of contact details
26% - Difficulty filling in forms
23% - Security features such as Verified by Visa or MasterCard SecureCode
How to combat the key causes of Shopping Basket Abandonment
No surprises! Be upfront and transparent about all charges
Always try to give at least 2 delivery options, e.g. cheaper normal post and more expensive express courier
Always try to give at least 2 payment options, e.g. PayPal and Credit Cards
Have an SSL Certificate on Checkout, Registration and Login - most shoppers will be reassured by HTTPS designation in browser
Belong to a relevant retail association - e.g.ABTA or Internet Shopping is Safe
Sign up to Trustpilot for unbiased customer reviews
Use a Single Page Checkout - everything simply laid out on a single screen means faster and easier checkout
Allow shoppers to buy with PayPal - without needing to register or logon
Ensure business address is clearly visible - shoppers are far happier doing business with someone they can place geographically
Have a named customer service representative with picture and contact details on site - shoppers are even happier doing business with someone they can put a face to
Our Social Commerce Solution Affino has been engineered to tackle all the key points indicated above - Contact our Business Development Director Marcus Svensson on maxrevenue@comrz.com for further insights on Affino's revenue generating abilities.

...

2 comments
|
permalink
|
email this
|

|





01 Nov 2013 1:47 PM

Popular

Comments

Profile
Tags:
internet retail
,
online retail
,
Comrz
,
ecommerce
,
Affino
,
Zone
,
Affino 7
,
Gill & Macmillan
,
Affino Social Commerce Solution
,
Gill & Macmillan Education
,
Gill & Macmillan Books
,
eTest
,
eTest.ie
,
More Success
,
Sounds Good Phonics
,
Multi-domain
,
Multi-domain Delivery
,
Gill & Macmillan Fireworks
,
Affino Zone
,
Multiple Stores
,
Maximising Revenue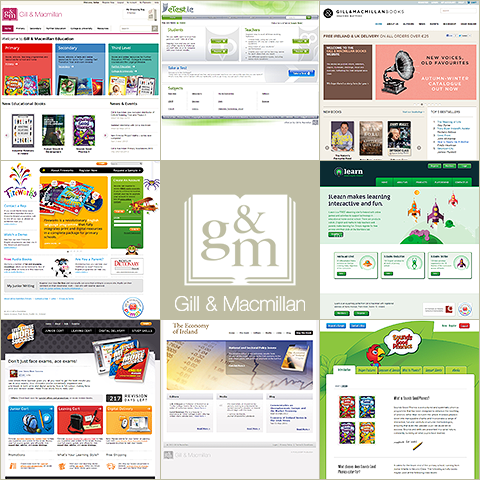 We were somewhat surprised to find that the majority of eCommerce platforms cannot easily be set up or extended for Multi-domain Delivery. By this I mean the ability to target different market segments - whether geographic or other specialisation, by adjusting settings on the same site licence.

The Affino Social Commerce Solution offers just such an ability out-of-the-box; we call it a 'Zone'. You can set up numerous Zones on your Affino site licence - all with different URLs or domain subsets and all with unique design and content. Affino further has built-in tools like 'Structure Copy', 'Restructure' and 'Design Smart Copy' to make it easier for you to adapt existing content, structure and look-and-feel - to create new targeted derivations.

In this way you can create the absolute optimal experience for each of your key target audiences, without any need for compromise. All retailers agree that you get the best results when you are able to provide each customer segment with their own optimised, dedicated retail environment.

When Gill & Macmillan first deployed Affino, they used their site licence for a single site - their eLearning platfrom eTest.ie. The various Gill and Macmillan sites were spread across several different systems, which meant no resource / content sharing and a much larger management overhead for the admin team. The last few years have seen Gill & Macmillan implement a program whereby all the key sites now run on the same Affino licence; these include:
"At Gill & Macmillan, we have many different parts to our business, so it is essential for us to be able to run multiple stores effectively. Affino allows us to easily set up new stores which we can segregate and tailor exactly to our customers' needs"
Stuart Bannon, Webmaster, Gill & Macmillan

Affino Multi-domain delivery can best be defined by the 5 following benefits:
Higher Conversion Rates
Improved Customer Satisfaction
Easier Discoverability
More Relevant SEO
More Effective Targeting
Contact our Business Development

...

3 comments
|
permalink
|
email this
|

|





27 Oct 2013 6:35 PM

Popular

Comments

Profile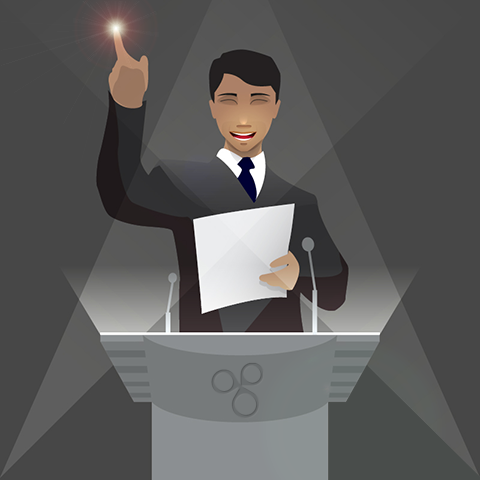 When Affino was first launched back in 2000, the central focus was always for the site owners to have full hands-on control over their online retail environments. Affino has always been developed with a view to being a holistic Social Commerce Platform - combining Online Retail with core CMS, Community and Deep Analysis.
Here are some of the essential facets of the Affino Social Commerce Solution which give Affino users more control:
Structure - Set up, copy and adapt multiple nested or fully independent content / product hierarchies. By utilising separate 'Zones' you can build a Multi-Channel and Multi-Brand Platform with ease
Design Centre - Affino's Design Centre is still as revolutionary today as it was when first introduced in 2002 - DIY Design Implementation via currently 86 Design Element Widgets, Design Styles, Menus, Frames, Design Objects and Skins, with advanced CSS customisation options available for those who have the skills
Personalisation - Using a combination of Affino's Granular Security and Assignable Topics with configurable Design Elements, you can set up highly targetted shop fronts with distinct customer journeys
Application Bar / Control Centre - Total control over everything you see onscreen - Affino has extensive settings profiles to give admin users enormous scope for making instant changes
Live Edit / Design Edit - Edit Content, Text Labels and Design Element Settings on the live Display Screen
Sell Almost Anything - Affino has extensive selling abilities, mixing up standard Product Catalogues with Digital Media, Events, Saleable Articles and Memberships - via Granular Security assignment you can pretty much put a price on any of your site activities
Social CRM + Customer Ladder - Have complete oversight over every activity your site users engage in, track them, incentivise and reward them
Instant Analysis - Affino has several bulit-in dedicated Social Commerce analytics tools as well as the wholly configurable Customer Ladder Conversion Events Analysis, and Configurable Analysis Dashboard with 19 dedicated Commerce widgets
Shopping Basket Management - Track and assist customers with their purchases
Core vs Integrated - Affino contains everything you need to run several high level, socially-enhanced stores in a single solution, but it also integrates with 3rd party solutions including
...

2 comments
|
permalink
|
email this
|

|


| | |
| --- | --- |
| Found: 199 Displaying: 1-10 | |

Subscribe to feed

Subscribe by email
Recent Visitors